'Mary Kills People' Season 2 News: Rachelle Lefevre and Ian Lake Join Lifetime Drama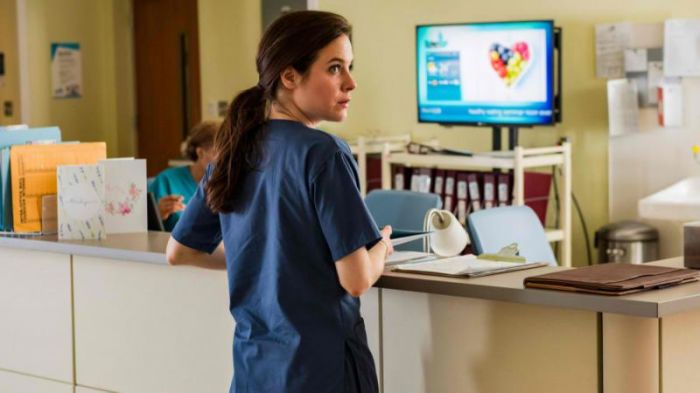 "Mary Kills People" will be introducing two new characters for season 2 next year.
Rachelle Lefevre and Ian Lake have signed on to join the Lifetime drama's upcoming installment, according to Deadline. Lefevre will take on the role of Olivia Bloom, a mysterious woman who later discovers she has deep ties to Mary's past. They cross paths when she meets Mary for a special task. Meanwhile, Lake has been also been tapped to play a series regular role. He is set to portray Olivia's husband Travis.
Lefevre's next TV drama appearance will be in the season 4 finale of NBC's "The Night Shift." She is a guest star on the medical drama as Major Natasha Anthony, a role that might be upped to recurring status should the network decide to pick up the series for a fifth season.
Lake recently appeared on Canadian fantasy drama "Bitten's" third season. His TV acting credits include "Rookie Blue," "Beauty and the Beast," "Remedy" and "The Divide."
Returning for season 2 is lead star Caroline Dhavernas as Mary Harris — an emergency room (ER) doctor by day, a killer by night. She and her partner work together as they help terminally ill patients end their lives on their own terms. Also coming back for next season are Mary's partner in crime Dr. Desmond "Des" Bennett (Richard Short) and Ben Wesley (Jay Ryan), an undercover cop investigating Mary.
The next installment will see Mary become more involved in the criminal world as she tries to get more supply of pentobarbital, a drug used to kill people. Olivia enters the picture when she turns to Mary and her partner Des for a deadly request. Things become complicated when her dark secrets come to light.
The second season of "Mary Kills People" is scheduled to premiere early 2018 on Lifetime.