Mass Exorcisms of Youth at Polish Camp Leave Many Upset: 'It Was Really Scary, Almost Like a Mental Asylum,' Says Teen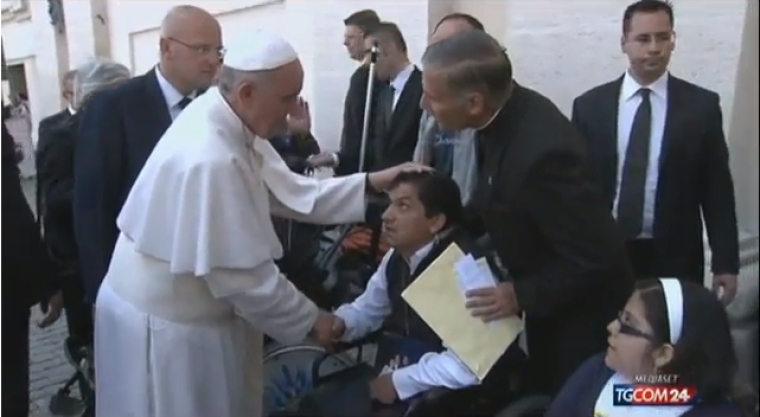 Nearly 1,000 youth sent to a religious camp found themselves going through exorcisms at the hands of a local priest in Gryfice, Poland.
They were originally attending the camp to help them "explore God and devote themselves to spiritual renewal through prayer," the Daily Mail reported.
However, they found themselves undergoing exorcism with priest Tomas Wieczorek. The exorcisms came as a surprise to the youth as well as their parents, who believed they were just attending a typical religious camp. According to the Metropolitan Police, there has been an increase in the performance of exorcisms on youth in Britain and throughout Europe.
Last year, the International Business Times noted that there was, indeed, a rise in the need for exorcisms, due to interest in the Satanic realm as well as TV shows and even the Harry Potter books.
"There has been a greater demand for people to call and talk to exorcists," Father Vince Lampert, an exorcist for the Archdiocese of Indianapolis, told IBT. "From a faith perspective it may seem like the devil has upped his game, so to speak. I don't think the devil has upped his game, but more people are inclined to play that game."
In October 2014, the International Association of Exorcists held their annual conference on Satanism and the occult. At the conference, Valter Cascioli, a spokesman for the organization, warned of an "extraordinary increase in demonic activity" because Satanic groups were "constantly increasing."
"It was really scary, almost like a mental asylum," one of the teens told Daily Mail. "Some of them were writhing on the floor, others were laughing hysterically and others were screaming and crying. The priest said he was purifying them but it was all too much for most of us. The next day we didn't turn up because we were scared about what would happen."
A spokesman for Wieczorek's church told Daily Mail that no one had complained about the exorcisms.