Massachusetts City Terminates Contract With Christian College Over Its Stance on Homosexuality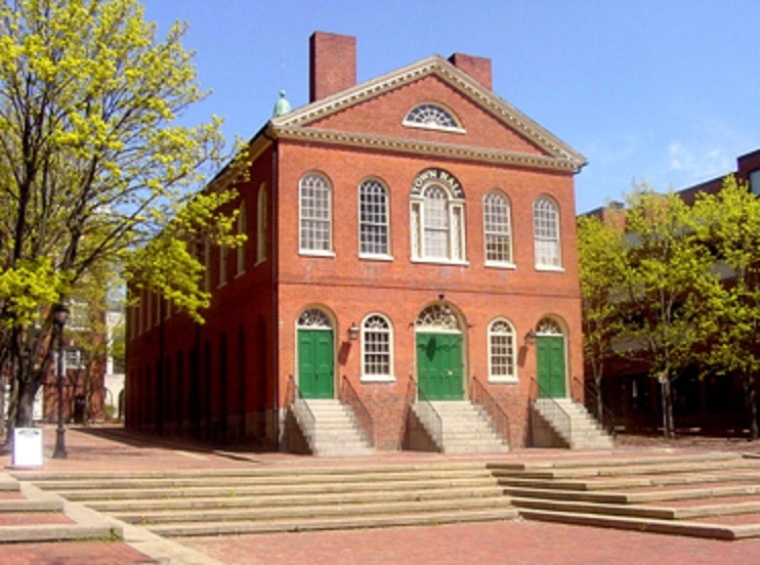 A city in Massachusetts has opted to end a contract with a Christian college over the academic institution's opposition to homosexuality.
The mayor for Salem recently announced that the city's contract with Gordon College for usage of the Old Town Hall, set to expire later this year, will be immediately terminated.
Rick Sweeney, vice president of marketing and communications at Gordon College, told The Christian Post about the contract to use the Old Town Hall.
"Gordon College had been in a contractual relationship with the city of Salem since 2008 to manage Old Town Hall, one of the most historic buildings in the city," said Sweeney.
"This was a reciprocal arrangement where we provided management of the facility in exchange for using it for educational programs connected to Gordon, and as well as 'curation' experiences for history majors at Gordon."
Sweeney also told CP that Gordon College was already shifting away from "event planning" in order to "refocus on educational efforts."
"The transition was going to occur in August. The city had the option of opting out of the contract early," said Sweeney.
"When the college became part of a public controversy over attention on longstanding behavioral standards we have as a private Christian institution, they decided to move quickly."
Salem Mayor Kimberley Driscoll told CP that at specific issue was Gordon College's "behavioral standards" policy, which specifically forbids "homosexual behavior" for students and faculty.
"This is in violation of the LGBT-inclusive non-discrimination ordinance that was unanimously adopted by the Salem City Council earlier this year," said Driscoll. "The city does not contract with private parties that willfully discriminate on the basis of age, ancestry, color, disability, family status, gender identity or expression, marital status, military status, national origin, race, religion, sex or sexual orientation."
Driscoll asserted that this was not an example of "viewpoint discrimination," but rather an example of enforcing an antidiscrimination law.
"The city's action terminating our contract with Gordon for the management and maintenance of Old Town Hall, a public building, cannot be construed as discriminating against a viewpoint," said Driscoll.
"Rather, the city terminated the contract because Gordon's behavioral standards code conflicted with our fully LGBT inclusive non-discrimination ordinance. It is not discriminatory to reject discrimination."
When asked by CP about whether or not Gordon College will consider legal action, Sweeney responded that this was "highly unlikely" given the parameters of the contract.
"It is sad this situation has cast both the college and our relationship with the city in a bad light, as the partnership has always been very amicable and productive over the years," said Sweeney.
"Members of the Gordon community have always been respectful and welcoming to all individuals regardless of orientation, particularly in the many interactions in diverse communities like Salem."