Houston Mayor Defends Controversial Ordinance Critics Say Will Allow Men in Women's Bathrooms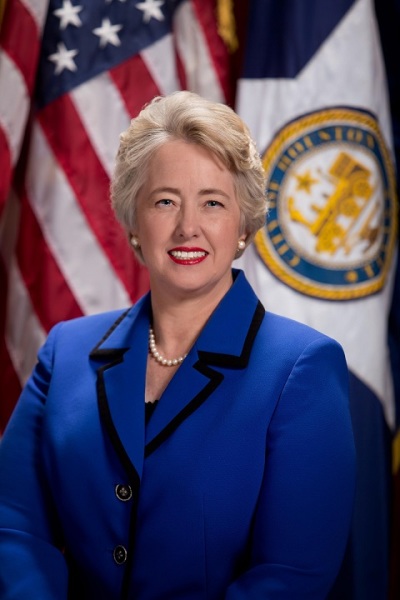 In response to a petition that reportedly garnered over 50,000 signatories, the mayor of Houston has pledged to defend an antidiscrimination ordinance that critics say will allow transgendered men to use women's bathrooms.
Mayor Annise Parker, supporter of the Houston Equal Rights Ordinance, has stated that the ordinance will not be repealed.
"The Houston I know does not discriminate, treats everyone equally and allows full participation by everyone in civic and business life," said Parker, in a statement shared with The Christian Post.
"We don't care where you come from, the color of your skin, your age, gender, what physical limitations you may have or whom you choose to love. I am confident voters will soundly defeat any challenge to the ordinance."
In May, the Houston City Council voted 11 to 6 to approve an "Equal Rights Ordinance" for the city. The ERO amended Chapters 2, 15 and 17 of Houston's Code of Ordinances, prohibiting discrimination in public facilities and private employment on the basis of "protected characteristics."
This list of protected characteristics included race, color, ethnicity, sex, national origin, age, familial and marital status, military status, religion, disability, genetic information, pregnancy, sexual orientation and gender identity.
Critics of ERO have claimed that it will have several unintended consequences, such as allowing transgendered men to use women's bathrooms.
Jonathan Saenz, a conservative activist and president of the pro-repeal group Texas Values Action, told CP in an earlier interview about his issues with HERO.
"The city has admitted that the public accommodation section of the anti-religious liberty ordinance will protect men who want to use women's bathrooms if they dress up as women," said Saenz. "And City Attorney David Feldman admitted at a public hearing that this ordinance will be used to prosecute photographers who do not want to participate in photographing same-sex wedding-like ceremonies."
Texas Values Action turned in an estimated 50,000 signatures to repeal HERO, well above the 17,269 required. The group hopes that such a showing will either led to an immediate repeal of the ordinance or a referendum over repealing the ordinance on the November ballot.
"The people of Houston have declared their independence from the tyranny of Mayor Annise Parker and the city council," declared Texas Values Action in an emailed press release.
"City leaders refused to listen before when there was overwhelming opposition to the anti-religious liberty and LGBT 'special rights' law. With over 50,000 signatures collected in such a short amount of time, it is clear that the voice of liberty and the voice of Houston will not be denied."
Supporters of HERO, including Parker, have denied that the ordinance will allow men to use women's bathrooms.
"Let's be clear, this in no way grants men the unfettered right to access women's bathrooms or locker rooms," stated Parker last week.
"It is simply not true and I know Houstonians are wise enough to see through the misrepresentations and exaggerations."
According to the city of Houston, the signatures still must go through a validation process by Aug. 4 and the city council must vote on placing the proposed referendum on the ballot by Aug. 18.