Meagan Good Admits Poor Judgment When Defending Her Halloween Film to Christians Criticizing Her on Instagram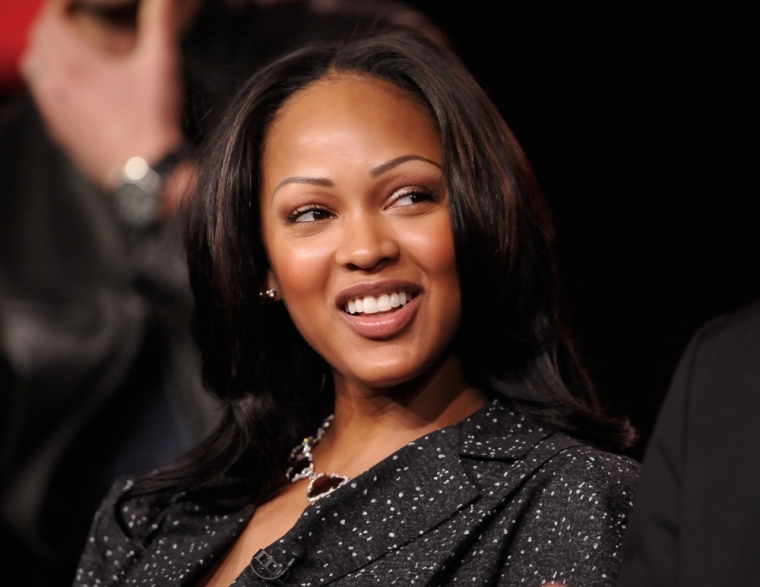 Meagan Good says she was reminded of an important lesson after debating Instagram followers who she felt attacked her for directing a short Halloween film that she promoted on social media.
Good, the 33-year-old Christian actress and wife of Hollywood executive and preacher DeVon Franklin, directed the short film "The Dead Diaries: Massacre" in which she starred as a woman who was physically and emotionally abused by a man. After Good's character had her money stolen from her boyfriend, who also threatened her in front of his friends, she enlisted her own friends to help her kill them.
When some of Good's followers on social media caught wind of the film that the actress promoted on her Instagram, some expressed outrage and concern for a devout Christian helping create and promote the Halloween themed film. After some called Good a "hypocrite" and "lukewarm" Christian, the actress responded to one fan in particular.
"Acting and being creative is what I do for a living .. I play all kinds of characters and work on diverse movies.. They are movies and make-believe... sometimes they inspire ..sometimes they invoke emotion.. and sometimes they're just for entertainment depending on each person's taste..," Good commented on Instagram. "The good thing is everybody has a choice on what movies they choose to see.. if something was cursing God, denying Him or disrespecting Him -I wouldn't do it ..but to me this is just a scary silly short film and nothing more. And some people feel differently ..and that's fine ..they should follow their convictions ..as I will always follow mine."
However, Good said she refused to comment on other people's convictions and suggested a better way that people could have responded to the situation.
"If you really want to be a loving Christian- the right approach would be 'sweetie, I don't believe what you're doing is right... Let me give you some scripture to follow up what I'm saying and help you understand,'" Good wrote. "..And if I still don't understand your point of view-than pray for me in love ..instead of questioning how much I love our Father and accusing me."
She made it clear that her husband did not produce the film as some commenters suggested and also insisted that people should pray for her and come at the situation lovingly if they do not agree with her journey. One day after making the comment, Good reflected on her position in the body of Christ and things she should have done differently in reacting to her critics.
"... With every new level -there is most certainly a new devil. Yesterday I felt so incredibly attacked .. I acted too quickly and didn't consult with Dad before I responded..," Good wrote in an Instagram post that was accompanied with the scripture, Ephesians 6:11-13. "I felt that in my spirit ..You see, I responded defensively ..instead of continuing to stay focused and letting Dad put in perspective for me, how I should feel about all of this …"
The actress said some are committed to misunderstanding her and felt people want to see her fail, which is evident in abusive comments and judgement she receives. However, she admitted to contributing to some wrongs in the situation.
"...My judgment was poor last night ..not on the matter of Halloween ..not on the matter of the short film I released.. But on the matter of how I dealt with people who didn't deal with me love," she wrote. "I learn more and more who I am called to be .. And I acknowledge that not everyone will understand.. I also am reminded that I can never react quickly ,without going to Dad 1st -always."
The actress who refers to God as "dad" closed by revealing her prayer.
"So my prayer is that Dad deepens my love for you and my understanding to not take things so personal," she wrote. "After all, it really isn't about me ..I love all :) blessingz."