Meagan Good Congratulates Newly Married, Pregnant Sister After God Fulfills Promise to Her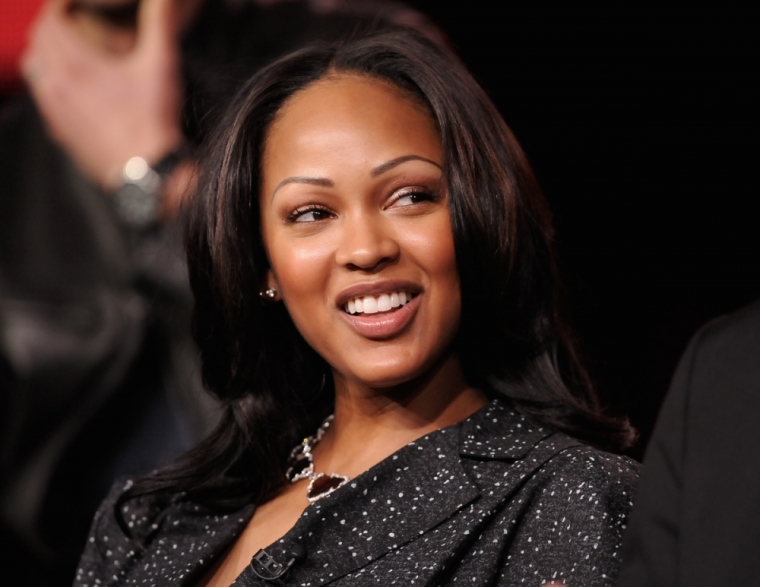 Meagan Good's older sister and fellow actress La'Myia Good recently got married and is expecting a child that she says God promised her.
La'Myia, 35, recently married 28-year-old singer-songwriter Eric Bellinger, with whom she is expecting her first child. Meagan, the Christian actress married to Hollywood Executive and minister DeVon Franklin, posted a picture of her pregnant sister in an embrace with Bellinger to Instagram.
While the Good sisters did not reveal exactly when La'Myia and Eric exchanged vows, Meagan reflected on her sister's union from a spiritual perspective.
"I was once told, make sure the man you marry looks at you with eyes as close to how God sees you as possible ..No words can express the joy in my spirit..," Meagan wrote in a heartfelt Instagram message. " The way he looks at her .. Gives me peace to know that he will protect her and love her into eternity . #Congratulations #Newlyweds #I'mGoingToBeAnAuntie .. You guys both deserve someone as amazing as the other. #GodKeptHisPromise."
La'Myia affirmed what her sister wrote by captioning the image of herself and her husband on her own page by calling the photograph, "the love God promised me."
Meagan has publicly shared her thoughts concerning marriage in interviews and on social media. The 33-year-old actress married her husband DeVon Franklin in June 2012.
Although she accepts the role as a submissive wife, Meagan previously spoke about her own marriage being a partnership.
"He really is my partner ... I'm his partner," she said on 107.9 FM in Atlanta last year. "He really is my ride-or-die and I'm his ride-or-die."
Although the pair has publicly expressed their love for one another, Meagan previously admitted that she had some fears before exchanging vows.
"What I feared about marriage was that I would lose my identity and be controlled or suffocated or like a caged lion and what I found was the exact opposite," she told Upscale magazine previously. "I'm way more empowered, more content, more confident and just freer across the board."