Meagan Good Does Not Want To Be Famous, Finds Strength in God and Husband DeVon Franklin
Meagan Good may be a well known celebrity, but the Christian actress says she can do without the fame.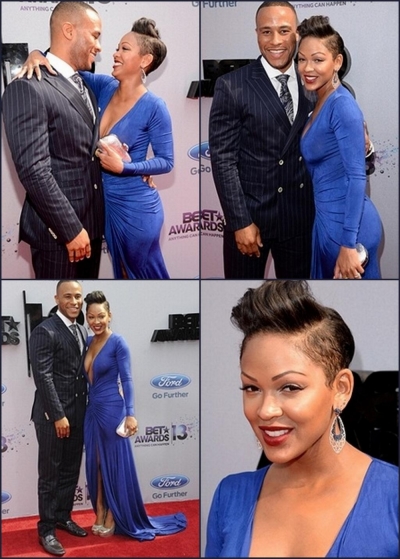 "In this business you do get picked apart and you do get kind of bullied everyday, with the blogs and everything…," Good told Upscale magazine recently. "People say, 'well if you didn't want all of that then you shouldn't do this for a living' but there's a difference between someone who wants to be an actress because they want to be famous and someone who wants to do good work and they could take or leave the fame.
Good says she would leave the fame behind if she could.
"..Because it's not about the fame or money, it's genuinely about the art," Good told Upscale. "That's the category that I fall in. With the fame, to be honest, I could really leave it."
Good previously admitted that she does not enjoy people questioning her Christianity, however, her husband DeVon Franklin, a preacher and Hollywood executive, helps her handle naysayers.
"It's funny because he's not effected the way that I am," Good previously told HipHollywood.com. "I'm like, 'Baby, they're talking about me.' And he's just like, 'Honey, it's OK.'"
While some question how a woman who is not always dressed demurely could marry a preacher, Good insisted that her husband accepts her.
"I think people misconstrue. They think I'm married to a pastor, which means we have a congregation," Good said. "I mean, who knows we might, but my husband, he loves me for me, every part of me."
The actress has previously spoken out about people who focus on the wrong things concerning she and her husband.
"People don't look at all the good stuff you do like going to talk to kids in a prison and talking in churches, going to talk in youth groups...all these different things and all the positivity we're putting out their to build God's kingdom and to try to do your part to show people light and love," she told Bossip. "And it just kind of breaks my heart that people look for the one negative thing or the one thing that they think is negative and one way to kind of attack you and try to break down everything that you've done."
"Anchorman" Star Meagan Good!