A.R. Bernard's Father Rejected Him, Now He's a Model Father With a Legacy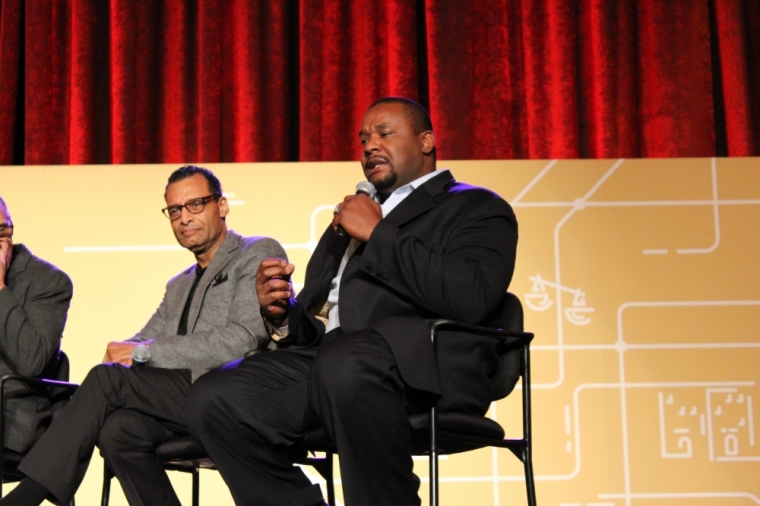 NEW YORK — Jamaal Bernard, associate pastor and chief of operations at the Christian Cultural Center megachurch in Brooklyn, New York, couldn't say enough about the church's founder and his father, A.R. Bernard Sr., as he talked about the importance of legacy for the next generation.
"Legacy from my father — it means a lot. And the reason why it means a lot and is dear to me is that his father denied him. He didn't have a father in his life and I understand that as men, there are four things we have to learn how to be. We have to learn how to be a son, a father, a husband and a grandfather," said Jamaal, addressing several hundred people who had gathered for Movement Day 2015 in New York City last Thursday.
The conference, hosted by the New York City Leadership Center, brought together a host of thinkers, movers and shakers from the Christian community to discuss ways of bridging racial, economic and generational divides to move the Gospel forward in cities.
The legacy of parents to their children was identified as an important linchpin during a candid panel discussion between Jamaal and his father and two other influential Christian fathers and their children.
The others were D.G. Elmore, chairman of the U.S. Board of Directors Elmore Companies, and his daughter, Lauren Elmore, president of Firmatek and Elmore Companies, as well as Adam Durso, executive pastor of Christ Tabernacle in Glendale, Queens, and his father, Michael Durso, senior pastor of Christ Tabernacle.
Pastor Jamaal explained that he learned a lot by watching his father who was his "hero" and role model growing up.
"What I observed, the way he carried himself, it became an example and a framework. At each level of life you need a framework to help govern the way you carry yourself. And when he developed a framework to show me how to carry myself as a man, as a father, and son and as a grandfather … it allowed me to think and say, 'Wow, these are the things to aspire for,'" Jamaal said.
"In the generation that we are dealing with now of fatherlessness, my hero is my father, a lot of individuals can't say that. And then you not just look at the fatherlessness among the people," he continued. "You have generational fatherlessness in the Church. I forgot who was saying it earlier … we don't have spiritual fathers because they are still resolving their own identity issues. So when we talk about legacy and generational inheritance, my father has poured a lot in me. And the mere fact that his father left and he stuck around speaks volumes."
In explaining how he was able to pass down life's lessons and ministry responsibilities to his son, Bernard said he was very "intentional."