Megachurch Pastor: Christians, Please Stop Vilifying One Another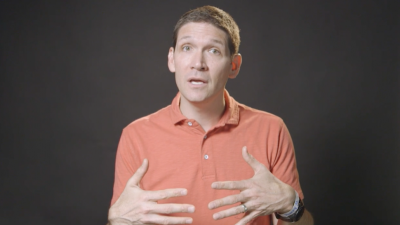 Christians need to stop vilifying one another and start uniting more as they face more hostility in U.S. culture, a megachurch pastor urged.
Matt Chandler, lead pastor of The Village Church in Texas and president of the Acts 29 Network, recently made a video appeal to Christians, lamenting that "there's quite a bit of division among the brothers and sisters that make up the Christian church."
"As we move into a world where there's far more hostility and marginalization, I think that we're going to have to make a real concerted effort to walk in greater unity, to be more gracious to one another, to not vilify one another or paint characterizations of one another that are inconsistent with who we really are," said Chandler, a well-known evangelical speaker who has been leading The Village Church since 2002.
In the past, especially in the southern part of the country, the organized church enjoyed "favor with the cultural elites," attending church was the norm and those who did not attend church were not trusted, the Texas pastor noted.
"But that day, if it is not dead where you are right now watching this video, it is certainly dying," he stated.
Many Christian leaders have commented on the growing hostility toward the church in the U.S. Last month, a panel that included Southern Baptist Russell Moore and former Obama administration official Joshua DuBois agreed that there has been a shift in attitudes compared to just two decades ago, where Christian beliefs are now being deemed unacceptable in society.
Amid such a shift, Christians need to do better in coming together around core beliefs rather than allowing secondary issues to divide them, Chandler stressed.
Core beliefs, what Chandler called the "closed hand of theology," include the Trinity, the atoning work of Jesus Christ and the resurrection of Jesus Christ. Essentially, "to believe these things means you're a Christian," he said.
But Christians are allowing such secondary issues as continuation of spiritual gifts or women in ministry to rise to the level of core beliefs when debating with one another, Chandler pointed out.
"I think the posture we need to have with one another is if we agree on the closed hand, then we need to be in open dialogue and friendly dialogue with one another about … why we're seeing what we're seeing and do as much as we can to walk in unity with one another," he said.
"My appeal … would be as best you can let's make the most important thing, that 1 Corinthians 15 passage from the apostle Paul about what's of utmost importance, let's let that be the closed handed part here and then let's begin to have dialogue around these secondary issues that tend to divide us."
In his final plea, Chandler urged: "Please, please, please be careful of what you carpet bomb on social media, what you decide is something that makes someone or doesn't make someone a Christian that's really outside of how the Bible does it. And let's learn to be more generous with one another."