Prostitution case against megachurch Pastor John Blanchard could be reopened after public outcry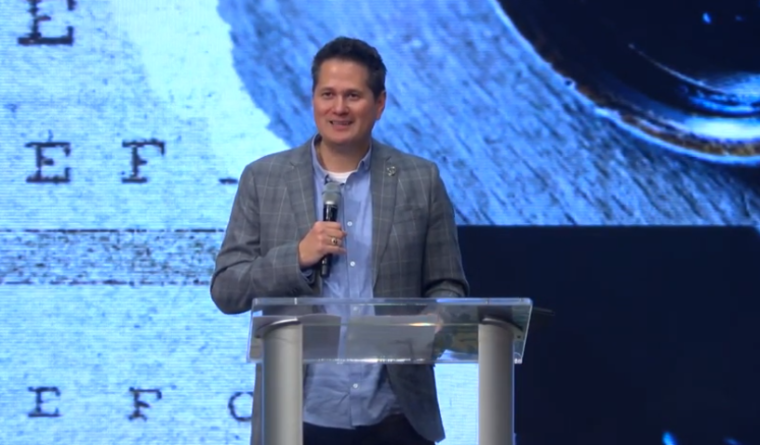 After public outcry and the receipt of "new information," Chesterfield County Commonwealth's Attorney Stacey Davenport of Virginia is requesting a special prosecutor to review whether a prostitution case against Rock Church International Pastor John Blanchard should be reopened.
"As a result of new information related to the case of John Blanchard that was provided to my office less than 48 hours ago, I intend to move the court to appoint a special prosecutor to determine whether this case should be prosecuted," Davenport said in a brief statement Thursday.
"Due to the repeated public comments and unfounded political attacks levied upon my office by both Chesterfield County Police Chief Jeffery Katz and Delegate Tim Anderson, I cannot ethically make any decisions on whether or not this new information should impact future prosecutorial decisions in this matter."
Blanchard was among 17 men accused of solicitation of prostitution after an online sting operation by police on Oct. 29, 2021. The married father of two was charged with solicitation of prostitution of a minor and use of a vehicle to promote prostitution, which are felonies. He was arrested at a hotel where he was supposed to meet a detective posing as a 17-year-old girl.
After almost a year of legal maneuvering, the charges against Blanchard were withdrawn or nolle prossed ahead of a criminal trial in October. A case that is nolle prossed means prosecutors could potentially bring those charges again.
A report from the Chesterfield County Police Department said Davenport cited a "lack of evidence" in not moving forward with the case against Blanchard, WRIC reported.
Earlier this month, Chesterfield County Police Chief, Col. Jeffrey S. Katz, spoke publicly about the case after Blanchard's attorney filed a motion to "seal all police or court records, transcripts, and investigative records associated with this case" and "has decided to consent to render these records unavailable to the public, which — upon approval by a judge — would make sharing of these transcripts, the report, or any other documents, previously released under FOIA a crime."
Katz called the move "bewildering," mainly because his investigators have presented cases with less compelling evidence that led to a conviction.
"When someone: 1. Rents a car, 2. Texts a phone number posted on a known sex worker website, 3. Solicits a 'qv' ('John' lingo for a 'quick visit'), 4. Makes multiple inquiries if the person he's texting is 'affiliated with law enforcement,' 5. Drives two and a half hours to a hotel and knocks on the hotel room door — as directed by our undercover '17-year-old,' I believe a jury of Chesterfield County residents deserves to weigh in on the matter of criminal culpability," he wrote.
Reacting to Davenport's announcement in a statement on Facebook Thursday, Katz said the "wheels of justice are back in motion."
"Good. I have privately - and then publicly - requested reasonable answers to reasonable questions; questions many are rightfully asking…questions that now actually stand a chance of getting answered. If Ms. Davenport chooses to frame those questions as a political attack, so be it. The wheels of justice are back in motion," he wrote. "For whatever the motivation, thank you Stacey T. Davenport."