Megachurch Pastor Matt Chandler Says 'Favoritism' of Wealthy Is as Much a Sin as 'Murder,' 'Adultery'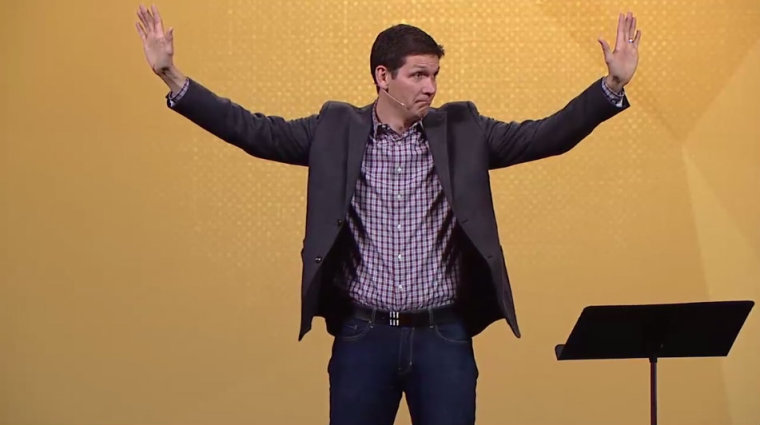 In a recent sermon, Texas megachurch pastor Matt Chandler proclaimed that showing favoritism and partiality toward the rich while turning a blind eye to the weak and poor is as much of a sin as murder or adultery.
Preaching on the first chapter of James on March 1, Chandler challenged his congregation at The Village Church in Flower Mound not to "cuddle" up with the rich and powerful just because they have elite status and are seen as relevant. He explained that Jesus called on his followers to help the poorest and weakest in society and it "dishonors God" for his followers to be more interested in cozying up to the wealthy.
"We hear about partiality, we hear about favoritism, and the unregenerate heart says, 'I didn't kill nobody. I didn't commit adultery. I didn't break any major law.' And James' point is, so what if you didn't murder or commit adultery, if you are showing impartiality, you have broken the law," Chandler asserted. "You discriminate; you broke the law. [If] you are a racist, accidentally or not, you have broken the law. If you avoid the poor, you have broken the royal law of love. You have sinned against God."
Chandler compared Christians who ignore the plight of their poor brothers and sisters and go out of their way to please society's elite class to a woman who suffers from domestic abuse and keeps going back to her abuser.
"She snuggles back up to the one who abuses her. That's a good definition of slavery. This church so wants be seen as cool, so wants to be seen as in, so wants to be accepted that they sell out their brother and snuggle up to the world, who belittles, who mocks them, who attacks them, drags them into court," Chandler added. "The incessant need that we have to be seen as cool and relevant must die. That's not who were are. The marginalization that occurs because we love Christ should not be run from. We don't live for this life alone and that we are the counterculture to this culture."
Chandler tackled the notion held by some followers of Christ that it is acceptable not to act on what the Lord asks of his followers, such as helping the poor, because it is enough to attend church on the weekends and profess faith.
"[It's a notion that] Jesus doesn't demand, he just suggests. It's justification, my faith alone, grace alone and he just suggests stuff. You can not outpreach or over preach 'my faith alone and grace alone,' however King Jesus makes demands. This is a summary of those demands," Chandler explained. "Those demands being, to love your neighbor, specifically those who are most poor and vulnerable as yourselves, and to love the Lord your God with your heart, mind and soul over and above by which you love the world."
The 40-year-old pastor added that when Jesus' words are watered down to appeal to the secular society, it discredits the Savior's will.
"You are never going to make Jesus so cool that everybody thinks he's cool. Once you do that, he is not Christ anymore, he is some figment of your imagination," Chandler contends.
"Genuine faith that is pure and undefiled before God, the Father, is this: to visit orphans and widows in their affliction and to keep oneself unstained from the world," Chandler continued. "Now, what we are looking at here is what was called in chapter 1, the law of love, the law of liberty. This is what Jesus demands of his followers. Not suggests, Jesus demands of his followers."
Chandler also sent a message to those in his congregation who may have developed the habit of just showing up to church to go through the motions without actually acting on the Lord's will.
"If you are in here today and you don't care about anything I am saying, you don't care what the text says, you have no intention of applying any of this to your life… you have deceived yourself and you are here today by the grace of God for me to lovingly tell you to define yourself correctly," Chandler said. "You can say, 'I got no interest in this.' Fine, but quit calling yourself a Christian because you believe in some historic figure. That is not what we are doing here. We are worshipping a Lord and Savior, not testifying to Theodore Roosevelt or someone like that."