Megachurch Plans to Build 280-Home Town With 'Nightclub' and Retail Shops on Property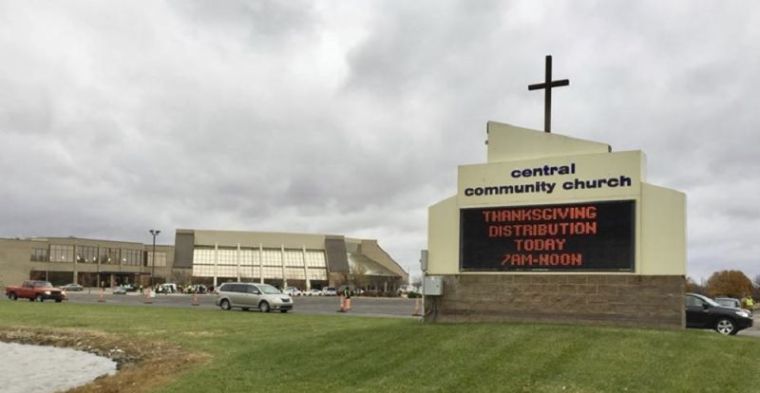 A megachurch in Kansas is planning to build a 280-home community on vacant property located right next to its Wichita campus that will feature an amphitheater, school, and event center in hopes that it will draw more people to the church.
Central Community Church, one of Wichita's largest congregations, has submitted plans to the city to develop a 33-acre housing subdivision that will include single and multi-family-unit homes, a senior living center, retail shops, a chapel, an events center and an amphitheater, The Wichita Eagle has reported.
The Rev. Bob Beckler told the newspaper in an interview that part of the purpose of such a development would be to create a "birth to death" multi-use development that will bring people of various ages together so they can interact in a village atmosphere.
Additionally, Beckler said that the church seeks to get more involved in the neighboring community and hopes the village will attract non-church members to activities held at the church.
"The question we kind of asked that started all of this is what do we have to do to get the community of Wichita to come across our curbs?" Beckler was quoted as saying.
The church's development plan will be brought up before the Subdivision and Utility Advisory Committee of the Metropolitan Area Planning Commission on Thursday, according to senior planner Neil Strahl who spoke with The Wichita Eagle. The committee will review a plat map proposed by the church to subdivide the vacant land.
The plan for the development is broken down into four lots.
According to The Wichita Eagle, lot 1 would consist of as many as 80 single-family homes, duplexes and quadplex housing units. Meanwhile, lot 2 would consist of as many as 200 housing units that would include duplexes and apartments. The second lot would also have a pond and pool.
Lot 3 would hold a 16,500-square-foot event center that has been labeled as a "nightclub" for zoning purposes. Lot 3 will also contain an athletic field, a school, and an amphitheater that would seat as many as 700.
Lot 4 will hold shops and parking.
While some Christians might be thrown off by a nightclub in a church-developed village, Beckler said that the nightclub label in the planning is only for technical purposes. Beckler told the outlet that he originally objected to having to use the term nightclub. However, that is a classification that the city requires for places that hold events at night.
Beckler was also asked if the event center in lot 3 will serve alcohol. Beckler replied that alcohol will be served on limited occasions such as catered dinners or wedding receptions.
"We did a lot of study, even in Europe. And took a look at how the village was created," Beckler told KAKE-TV. "The church was in the center and all of the village was around it."
"We're gonna create the community and have events and Bible studies and fun," Beckler continued.
Beckler told KWCH12 that the church is still in the fundraising stage for the project.
"Our goal is to do this debt free. We understand there may be some construction loans we have to do, but we want to do this debt free," Beckler explained. "It'll be an opportunity for God to demonstrate some of the incredible miracles He can do."
The church's community development idea was praised by local Councilman Bryan Frye, who represents the area.
"It's what we call infill, so we're taking a lot that's currently vacant within the city limits and developing it where there's already infrastructure in place so you don't have to go to a lot of expense of running water lines, roads," Frye told KWCH12. "It's all there and it just hasn't been used."
"What they have to do now is take it to subdivision and talk about how it affects traffic flow with egress and digress from the church itself to the street," Frye added. "Then, you have to take it to the planning commission to see how area residents feel about it, what other types of concerns there are."