Mel Gibson Announces 'Passion of the Christ' Sequel Title: 'Resurrection;' Talks Exploring Other Realms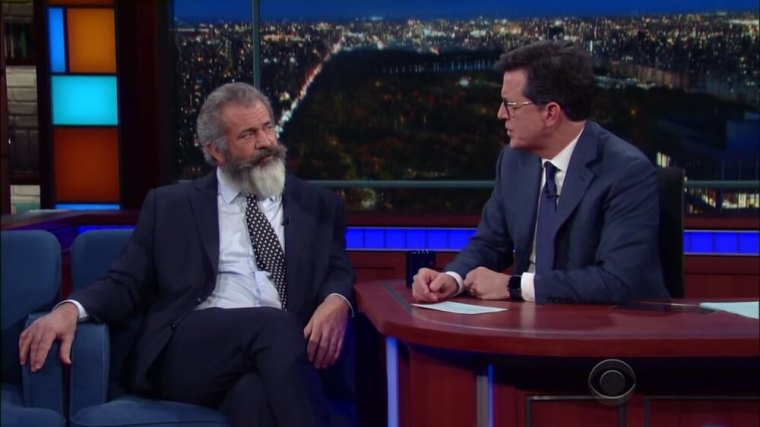 Actor and director Mel Gibson has continued dropping hints about his planned sequel to his 2004 blockbuster "Passion of the Christ," by telling Stephen Colbert of "The Late Show" that the film will be called "Resurrection," and might feature characters visiting other realms.
"It's not just some chronological telling of just that event. That could be boring, and you think, 'Oh, we read that,'" Gibson told Colbert of what to potentially expect from the sequel. "But what are the other things around it that happened?"
Gibson, who is also promoting his newly released "Hacksaw Ridge" war epic, revealed that he is teaming up with "Braveheart" screenwriter Randall Wallace to work on "Resurrection," though he admitted that the project is still at least three year off, because "it's a big subject."
While "Passion" focused on the last hours of Jesus Christ on earth, including His graphic crucifixion, "Resurrection" is aiming to explore the three days in between Jesus' death and his return to life.
"It's more than a single event, it's an amazing event," the director said about the film's title. "And to underpin that with the things around it is really the story, to enlighten what that means."
While keeping tight-lipped on the details, Gibson told Colbert that some of the characters in the film might find themselves "in another realm."
"Sure, you're going all over the place. What happened in three days?... I'm not sure, but it's worth thinking about. Get your imagination going," he added.
Gibson has talked about "Resurrection" a number of times in the past few months, and in August confirmed to California evangelist Greg Laurie at SoCal Harvest that he is indeed working on the long-awaited sequel.
The Christian filmmaker admitted that the new project would be a "huge undertaking," and said that a film of this kind of historical and biblical significance could not be rushed.
"It's going to take some time because you don't half do something like this," Gibson told Pastor Joel Osteen of Lakewood Church in a separate interview. "You do it so that it makes sense. You do it so that it surprises. You do it so that it enlightens."
He also hinted in the interview that the sequel would be aiming to explore some deep theological questions.
"It has to be dug deep for and it has to have, in its image and its sound and its visual, it has to be able to delve to places that people have never even thought before, I think, on a theological level."