Melissa Joan Hart Answers the Call to 'God's Not Dead 2' Despite Family Opposition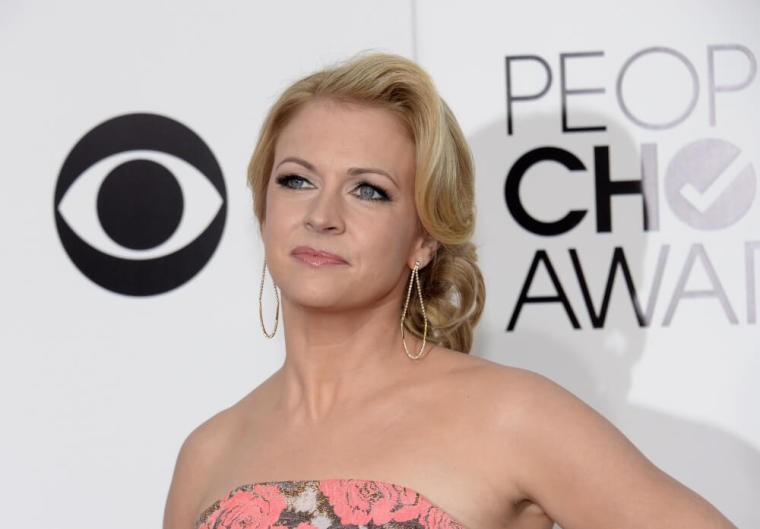 Popular '90s actress Melissa Joan Hart says she faced intense pressure from those closest to her for answering the call to take the lead role in the film "God's Not Dead 2."
"I had a hard time in my personal life being able to make room for this movie. I felt very persecuted within my own inner circle...I felt very called to do this movie," Hart shared.
The actress admitted that she avoided watching the original "God's Not Dead," until she read the script for the sequel, and after reading the script and seeing the original film, she felt certain she was called to the role.
"It was a very important story for me to tell," she said. "[I]t has become one of the great blessings of my career to make this movie," she said.
"God's Not Dead 2" is the highly anticipated sequel to the original $100 million grossing 2014 faith-based flick. Part 2 features Hart, who's best known for her roles in the TV series "Clarissa Explains It All" and "Sabrina the Teenage Witch." She is joined on screen by actor Jesse Metcalfe of "Desperate Housewives," David A.R. White, Pat Boone, Hayley Orrantia, Benjamin Oyango, Paul Kwo, Ray Wise, Sadie Robertson, and Robin Givens.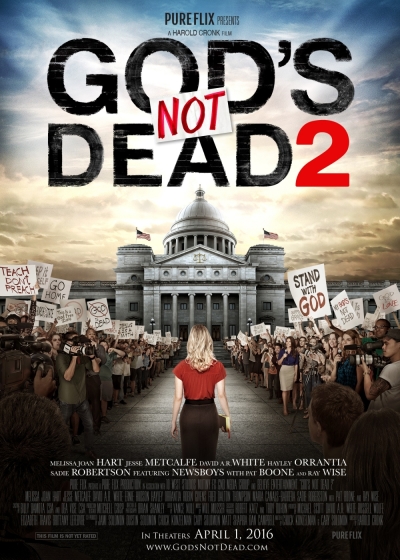 The film takes viewers to the fictional town of Hope Springs, where beloved teacher Grace Wesley teaches history. Her love for teaching, her love for her students, and her love for life all come from the same place: her love for Christ. When a student asks a question about Jesus in class, Grace's answer causes her to face an epic court case, in which she would have to stand up for her faith.
Hart said she almost turned down the opportunity to star in the film, which was not only unexpected but also didn't fit into her plans.
"I had just finished six seasons of 'Melissa & Joey' and had just come home from L.A. to my house in Connecticut. [I was] with my family and was finally looking forward to being a mom and spending time with my boys, and [I] immediately get called to Arkansas to do this movie," Hart explained.
In Hollywood, she added, when opportunities for films come along they usually come quickly. "God's Not Dead 2" was no different. she received the call and a week later was asked to fly out to film. The sudden notice, however, did not sit well with her family.
"I promised my family I'd be home and I felt like I had to do this movie. My husband always says, 'Do what you have to do' and I felt like I had to do this movie," The New York native divulged. "But once I announced that to him, to his parents, to my parents, to my family, everyone kind of came at me: 'How could you leave your family again, and how could you do this? You promised you'd be home.'"
Hart has two young boys, a 2-year-old and a 7-year-old. Her decision to leave them again for work was difficult and she confessed that it caused inner turmoil in her marriage and family.
"Ultimately, I decided I had to follow my heart and do what was right and show my family that this is an important film for me to make," she said. "It's important for me to be a working mom and show my kids that my career is a priority in my life, and they are as well. So after the filming was over I told them that we would go away for two months and that's what I did."
"God's Not Dead 2" is now playing in theaters nationwide.