Meredith Andrews Says Rough Season in Her Marriage Brought Her Closer to God (Interview)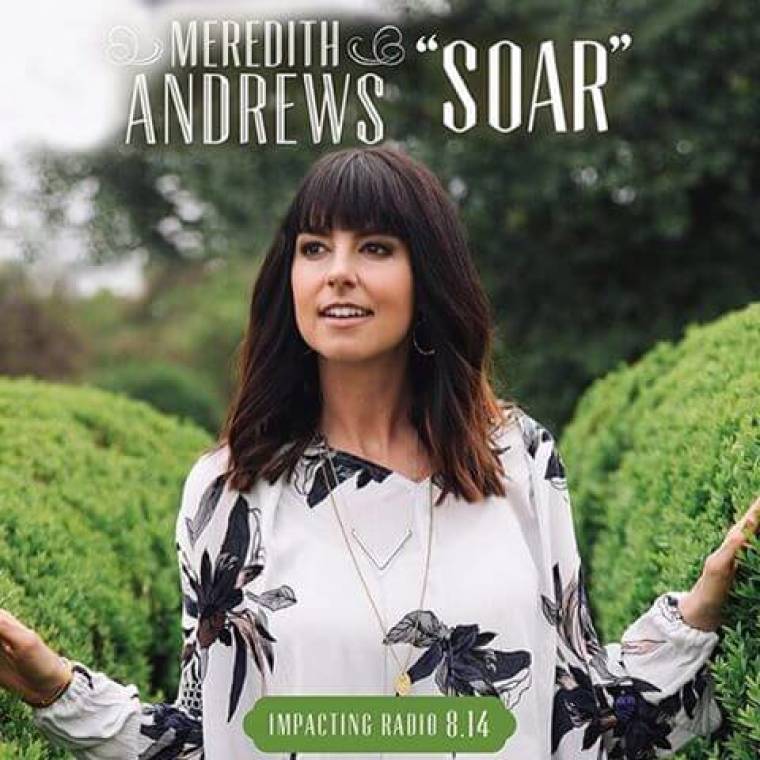 Multi-Dove award-winning recording artist and songwriter Meredith Andrews says she hit a rough patch in her life during the past couple of years but now she's back with a song of triumph.  She spoke with The Christian Post about her upcoming album, Deeper, and the personal struggles that inspired the new record.
The 11-song album is set to release on Feb. 19, along with a 14-song deluxe edition that will release on the same day.
"It's been two years since I released new music and I'm not the same person I was three years ago," Andrews said.  "I've walked through a lot. I've had two more children, now I have three, so that's really life altering.  And my husband and I have walked through a really hard season in our marriage."
According to the gifted psalmist, the Lord is bringing her and her husband, Jacob Scooter, out of that hard season but they are not quite there yet.
"A lot of these songs come from that struggle of walking through hard things and feeling, 'How am I going to make it through this? How am I going to be able to even bare up under this weight?'" she confessed.
Andrews said during this period in time she felt really overwhelmed and that resulted in her having slight panic attacks. "I remember going, 'God, I just feel like it's all too much. How am I to be a mom and a wife and a minister, a worship leader and a songwriter? I feel like I'm juggling too much and I'm wearing too many hats. I feel like I'm caving in on the inside.'"
"I got to a really broken place and the Lord met me there," she shared. "I feel like I know the faithfulness of God more than I ever have before."
The North Carolina native told CP that hardships revealed the faithfulness of God in her life and showed her that He wanted her to run to Him.
"I felt like God was taking me through this refining season, almost through this crushing process like grapes being crushed to make wine. A process of taking you through the fire to remove the things in your heart that don't reflect who He is," she continued.
Although Andrews sings songs about freedom and victory on Deeper, she admits that things are still a bit diffficult and the hard season is not over yet.
"God, I believe, is intentional in the things He allows into our lives and the way that He allows hard things, because He wants us to press into Him and find Him to be everything that we need, because He is," she affirmed.
Now living in Nashville, Andrews shared with CP some of the practical things she does on any given day when she feels overwhelmed or anxious, such as listening to Bethel's We Will Not be Shaken album or reading a book by her good friend Susie Larson, titled, This Sacred Yes.
She described a typical morning with her three young boys, making breakfast in the midst of the chaos. "I feel like as soon as I start listening to that and start singing those songs out, the presence of God just comes," she said.
Singing God's truth over her life and reading His Word, she said, has proven to instantly help her believe what God says about her.
Referencing 2 Corinthians 4:16-18, Andrews said those verses enabled her to come in line with what she has to do. "There were days when I got to the place where I felt like I didn't have any energy to seek God on my own. That's OK, because God is still pursuing us even on the days when we feel like we don't have it in us to pursue Him. We don't wanna miss out, we don't want to miss what He has for us, but He's not going to stop pursuing us just because we felt like 'God, I just don't have it in me.'"