#MeToo: Beth Moore, Kay Warren Among Thousands Revealing Sex Abuse They Suffered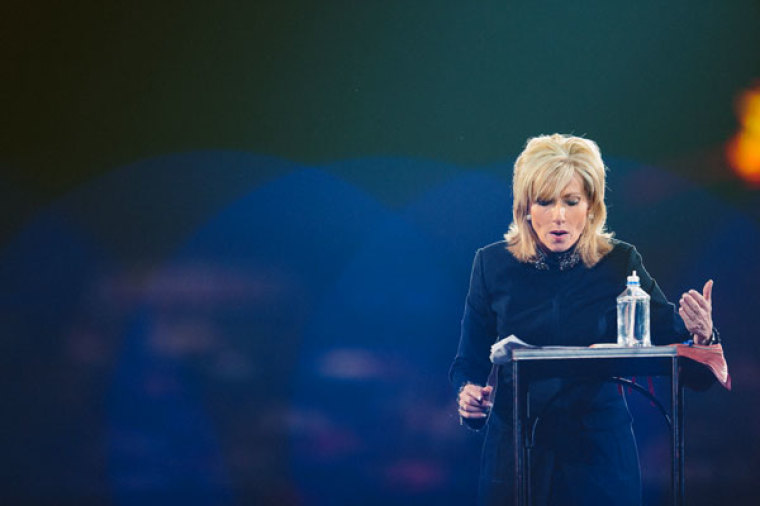 Notable women in Christian leadership positions, such as Beth Moore and Kay Warren, have joined the chorus of thousands of people revealing their stories of sexual assault and harassment under the #MeToo hashtag.
The online movement has been flooded with accounts of abusive pastors and church members.
Actress Alyssa Milano shared on Twitter on Sunday a suggestion from a friend: "If all the women who have been sexually harassed or assaulted wrote 'Me too.' as a status, we might give people a sense of the magnitude of the problem."
The suggestion comes in the wake of the Harvey Weinstein scandal in Hollywood, exposing decades of harassment and multiple allegations of rape aimed at the big-name producer.
Thousands of people, many women but also men, celebrities and people from all walks of life, have since shared their stories or simply used the #MeToo hashtag to indicate they have experienced sexually abusive behavior.
"A well meaning mentor told me at 25 that people couldn't handle hearing about sexual abuse and it would sink my ministry. It didn't. #MeToo," popular evangelist and Christian author Beth Moore tweeted on Sunday.
Russell Moore, president of the Ethics & Religious Liberty Commission of the Southern Baptist Convention, wrote in response to her tweet: "Thankful that it didn't, and that you still speak out about sexual assault and abuse, no matter what."
Kay Warren, co-founder of Saddleback Church in Lake Forest, California, and wife of megachurch pastor Rick Warren, revealed: "A pedophile molested me when I was a little girl. It's taken decades to heal. #MeToo."
Among the thousands of other stories shared online, many were within a church context.
"The co-pastor of my dad's church and my father, they both molested me. One around 6 the other one around 16, I will probably never heal," wrote one woman.
"Memory that stands out — youth worker (20s/30s?), church sleepover, determined to sleep next to me and share my pillow. I was 13," another woman shared.
Men also shared their experiences, with a user by the name of oddmanout revealing on Monday: "#MeToo. I'm a male raped and sexually assaulted for four years between the ages of 12 and 16 by a school pastor and an older student. I get it."
Beth Moore, who founded Living Proof Ministries, decided to expand on the hashtag by suggesting how victims can get help.
"#WeToo have a voice. For all the times we were bullied into silence, we get to speak up and call wrong WRONG. #WeToo for fewer future," she wrote.
"#WeToo get to stand on solid ground and be counted. We too get to help other girls stand. We too get to say, 'I understand. I believe you,'" the evangelist's message continued.
"#WeToo have dignity. We too have courage. We too can heal. We too have community. We too can be unashamed. We too can see to change," she affirmed.
"#WeToo are loved by God/defended by Christ/upending the darkness/bringing to light/devoted to love."