Pastor Jimmy Hinton Resigns From Church Protect, Organization That Fights Sexual Abuse in Churches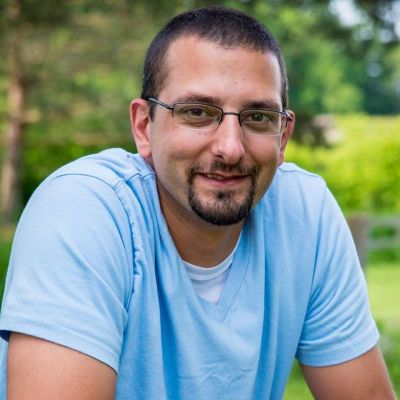 Pastor Jimmy Hinton of Somerset Church of Christ in Pennsylvania announced Wednesday that he has officially resigned from Church Protect, an organization he founded with veteran clinical therapist Jon Uhler to help churches prevent and report sexual abuse.
"It is with sadness that I announce my resignation with Church Protect. There were some recent events that occurred which I personally felt were not at the heart of the mission of Church Protect and my conscience would not allow me to remain," Hinton said in a statement on his Facebook page.
According to Church Protect, the organization was launched after Hinton found out that his father, a former minister, is a pedophile.
"God allowed Jimmy's path to intersect with Jon Uhler and a partnership was born. Jon has over 20 years of counseling experience working as a clinical therapist, has worked extensively with survivors of child sex abuse, and has over 10 years of experience working with sex offenders who are in prison," the organization said.
Hinton traveled across the country, speaking at churches and other organizations where he trained and equipped church leaders and professionals on detecting and preventing sexual abuse.
Hinton did not get into the specifics of why he resigned but said he and his wife made the decision together.
"I don't want this to be a time for people to comment, point fingers, name names, or cause any more of the volleying of insults that led to this decision. We are called, in the name of Christ, to care for others, and this is the highest calling that our nation and the rest of the world needs right now. Please use this as a time to breathe, listen, and, most importantly, to love our neighbors who are hurting," he said. "My love, heart, and calling is to bless others who have survived unspeakable trauma and this fire inside my heart cannot be contained to any four walls. I will continue to bless survivors I come into contact with and will always do my best to respond with kindness and mercy."
According to Church Protect, more than 90 percent of pedophile say they are religious, which make churches attractive to sexual offenders.
"Pedophilia is at epidemic proportions in the church and, sadly, there are few resources for church leaders to combat this plague. With 42 million survivors of child sex abuse in the United States, it is nearly impossible to find a church that doesn't have victims of abuse. Sadly, most abuse remains undetected. Worse yet, most alleged cases are not reported by church leaders to the authorities and the majority of allegations are dismissed by leaders who don't know how to detect abuse," the organization declares.
Reacting to Hinton's resignation on Wednesday, Uhler, who is president of Church Protect, posted a copy of the Somerset preacher's resignation letter.
"My other commitments have become such that I am no longer able to adequately fulfill my requirements of the Board, and would like to afford you opportunity to make room for someone with the proper skills and talents to devote to the job," Hinton said.
Uhler said he was "grateful" for the work Hinton did with the organization.
"I have appreciated the opportunity to have ministered with Jimmy Hinton. We worked tirelessly together (he and I both volunteered 100% of our time to the ministry of Church Protect), and we are grateful to have been able to help people understand both the nature of those who specifically target churches to prey upon children, and the impact that has upon survivors," he said. "Prayers are with him, as he continues to seek to minister to those who need to know about the Lord's love and care."