MeToo Is a Wake-Up Call for Pastors, Says Former SBC President James Merritt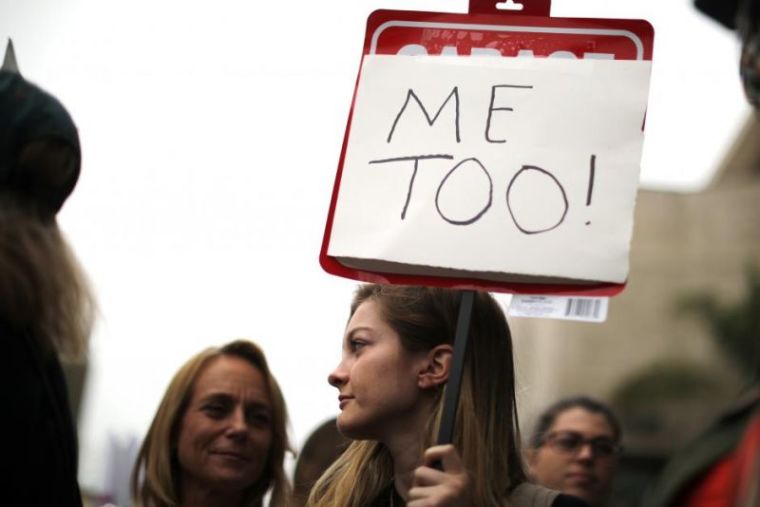 DALLAS — The MeToo movement is a "wake-up call" for Southern Baptist pastors, said James Merritt, lead pastor of Cross Pointe Church in Duluth, Georgia, ahead of the denomination's annual meeting on Tuesday.
"The safest place an abused woman should feel she can go is her church. And the safest person she should feel like she should be able to go to is her pastor," said Merritt during a panel discussion hosted by the Ethics & Religious Liberty Commission, titled "Conversation on Gospel Sexuality in a #MeToo Culture."
Panelists at the ERLC event Monday night included Russell Moore, president of the ERLC; Trillia Newbell, director of community outreach at the ERLC; Jamie Ivey, author, speaker and podcaster of The Happy Hour; Kimberlee Norris, sexual abuse trial attorney for Ministry Safe; and Merritt.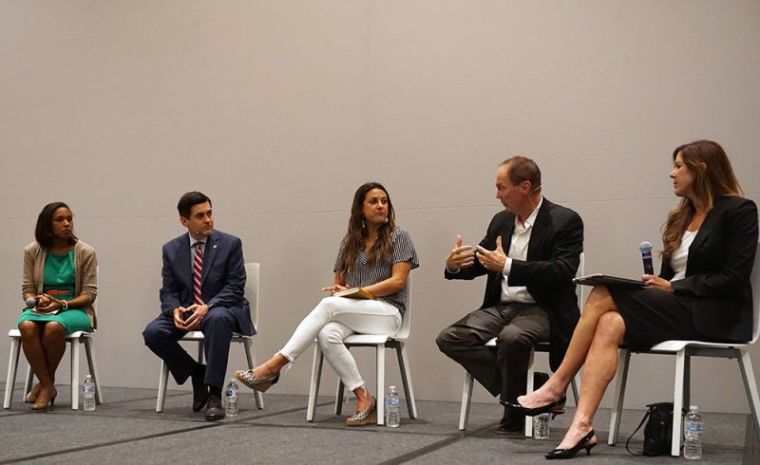 The discussion was held just days after Paige Patterson withdrew from giving the sermon at the SBC annual meeting and stepped down as chairman of the Evangelism Task Force following his termination as president emeritus at Southwestern Baptist Theological Seminary in Ft. Worth, Texas. Patterson was accused of mishandling incidents of student rape at SWBTS and Southeastern Baptist Theological Seminary in Wake Forest, North Carolina. (You can read more about that here, here, here and here.)
Newbell shared her own experience of sexual assault that took place during a college band trip when she was 18. After the crime she took decisive action and contacted authorities who pursued the case. During the man's trial, Newbell said his wife testified that she had been praying for him to stop molesting their children. "I was just another victim in a series of sexual assaults," she said, adding that her attacker was convicted.
While her assault wasn't church related, Newbell stressed that every church has members who are or have been victims of abuse. "I say this to pastors: know your limitations. At some point you need to get counselors involved, authorities involved [and] call the police," she said, imploring pastors not to take on more than they're equipped to handle.
She added that while pastors frequently preach about sexual immorality, they need to make the distinction between immorality and criminality.
To that point, Moore noted that abusers frequently use spiritual language to cover their sins, such as the words grace and mercy.
"Almost every abuser in a church context I've ever seen, always when caught, wants to identify himself as King David and move on. [We need] to be able to say, 'That is not what grace is as defined by the Gospel of Jesus Christ.' You cannot use the grace of God to harm and destroy Jesus' flock."
In matters of abuse, assault or mistreatment, Moore emphasized that Southern Baptist leaders must not treat those problems as a "public relations issue to be managed."
"One of the things that's really easy to do is to say, 'What if the lost people in the community found out that this is happening in my church. That would give Jesus a bad reputation.' Jesus does not need you to rescue His reputation," Moore asserted. "Jesus exposes sin in order to heal it."
Another barrier keeping some female abuse victims from speaking up, according to Ivey, is that they don't feel they have a voice in their church and don't see other women in leadership roles in the church. "We're doing women a disservice in our church by not letting them see women living their gifts in the local church. ... Women don't feel safe enough to say something because they don't feel as though they are heard in their church body."
Speaking on child sexual abuse issues and the church, Norris said there are areas where she's seeing progress in church leadership, such as more leaders being proactive rather than reactive, and being less attached to misconceptions, such as thinking that abuse doesn't happen in the church or that they would know what an abuser looks like.
Trends Norris said she sees in her law practice that are less encouraging surround many churches' "abysmal failure to report" child abuse.
"I see churches not having any real understanding of what reporting requirements are in their states. I see churches having cheap forgiveness or forced forgiveness between abusers and abuse survivors, which is incredibly damaging. ... [And] I've seen circumstances where churches are treating child sexual abuse as if it were a sin rather than criminal behavior, and attempting to address and create accountability for abusers as if it were only a sin and not also a crime that [should] be addressed with criminal prosecution."
The most-asked questions that came from the audience were related to parenting and what parents can do to equip their children to navigate these issues.
Norris advised parents to listen to their children and believe what they tell you because, she said, the No. 1 reason children don't tell is because they fear "no one will believe me." And if they feel their parents will believe them, that goes a long way in "abuse proofing your child," she added.
Advice that Moore shared came from author and evangelist Beth Moore who said parents should let their children know they are always available to pick them up at any time of night, no questions asked, if they are at a friend's house or on a trip where they are uncomfortable.
Merritt added that it's important for all men to "set the example" for each other and younger generations by loving their wives and mothers.
To pastors, he said: "I would encourage the pastors of our churches to do everything you can, even in the way you interact with the women in your congregation, and the way you brag on your wife and the way you treat your wife and the way you let people know how much you love your wife, that you set the example: This is how women ought to be treated, this is how women ought to be respected. And if you're [a woman who is] not [respected], if you come to us and you've got an issue of abuse, you will not find an enemy, you will find an ally."