Miami Cannibal Autopsy Reveals No Flesh in Stomach, Pill Capsules Now Under Investigation (VIDEO)
Undigested pill capsules have become the focus of attention in the Miami Cannibal case that has drawn mass attention, after an autopsy report revealed that no flesh was discovered in the stomach of Rudy Eugene.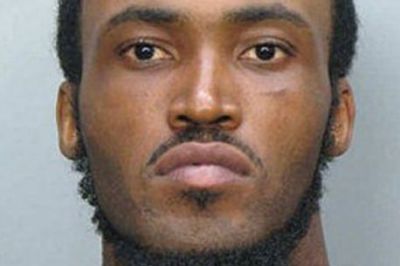 Weeks after a zombie apocalypse frenzy broke out following a cannibalistic style attack by Rudy Eugene, a new autopsy report has revealed that no flesh was found in Eugene's stomach, according to the Miami Herald. The finding suggests that although Eugene was seen ripping off his victim's face with his teeth, he did not actually swallow the flesh.
While it has been confirmed that Eugene smoked marijuana before attacking Ronald Poppo, a homeless man who was sleeping under a Miami causeway, reports of other toxic substances such as "bath salts" have not been revealed.
The crime was initially blamed on the consumption of "bath salts," a recreational drug that has become increasingly popular in the Miami area the attack took place in.
It could take "weeks to months" according to CBS news, to identify exactly what the capsules may have contained and to decide whether or not they played a role in the attack.
Friends close to Eugene have stated that the accused "Miami cannibal" only took marijuana recreationally and did not dabble in other drugs. Others have suggested that Eugene may have been drugged before the attack occurred.
"It had to be some sort of drug that somebody must have slipped on him." Friend Bobby Cherry, told the Huffington Post. "Because Rudy wouldn't so much as pop a Tylenol pill."
Eye witnesses of the attack confirmed seeing Eugene eating the face Poppo, who remains in the hospital in critical condition.
"The guy just kept eating the other guy away, like, ripping his skin," Larry Vega, a cyclist who passed the scene told officials. He stated that Eugene was "tearing [Poppo] to pieces with his mouth" before being shot down by police.