Bible scholar Michael Heiser, author of 'The Unseen Realm,' dies of cancer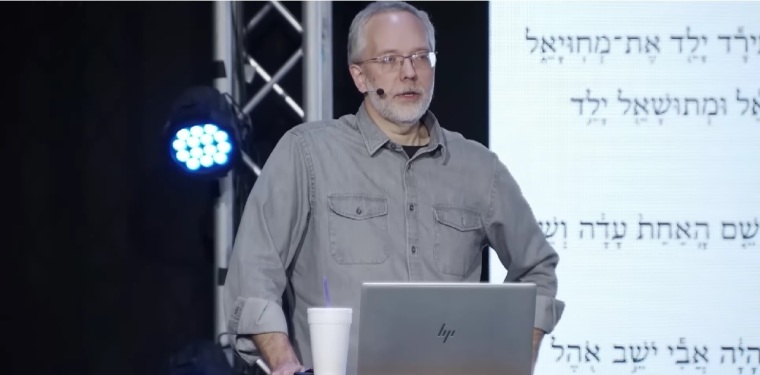 Michael Heiser, a professor of biblical studies and author of the highly acclaimed 2015 book The Unseen Realm, has died not long after being diagnosed with stage 4 pancreatic cancer.
Heiser's official Twitter page confirmed his death, noting that the scholar died at 3:45 p.m. EST Monday, with the tweet receiving over 463,000 views as of Tuesday morning.
Heiser received a master's from the University of Pennsylvania in 1992 focused on Ancient Egypt and Syria-Palestine, a master's from the University of Wisconsin-Madison in 1998 centered on Hebrew and Semitic Studies, and a doctorate from UWM in 2004 in the same field, with a dissertation titled "The Divine Council in Late Canonical and Non-Canonical Second Temple Jewish Literature."
Heiser authored multiple nonfiction and fiction books, including The 60 Second Scholar: 100 Insights That Illumine the Bible, I Dare You Not to Bore Me with The Bible, The Façade and The Portent.
In 2015, Heiser released The Unseen Realm, which has a 4.8 out of 5 rating on Amazon out of nearly 6,500 reviews as of Tuesday morning.  
Christian apologist and author Jay Atkins wrote a column for The Christian Post recommending The Unseen Realm as "a full treatment" of "the breadth of the spiritual universe."
"Heiser lays out in detail the full expanse and implications of the spiritual realm as presented in biblical text. The bottom line is the Bible makes clear there is vast and eternal spiritual world that exists both apart from, and integrated with, our own," wrote Atkins.
Heiser was also a lecturer, scholar in residence at Logos Bible Software, host of "The Naked Bible" podcast and founder of a Christian nonprofit known as MIQLAT.
On Jan. 3, Michael's wife, Drenna, posted on his Facebook page that he experienced a serious medical emergency shortly after Christmas in which he had "approximately 4 pints of blood in his body when he should have 12-14 points for a man his size."
"To say the least, this was shocking. A blood transfusion was ordered. He received 3 units on Sunday and, almost immediately, he was so much better," she wrote.
In January, Heiser announced on Facebook he had stage 4 "of a very aggressive pancreatic cancer," with the tumor having "now invaded the upper GI and stomach areas causing slow, uncontrollable bleeding."
"In essence, I am bleeding out at a slow rate with no solution. I am presently not in pain, but am very week, a condition that will worsen until I am gone," stated Heiser.
"Since there are no further treatment options available to us, we have chosen to spend my remaining time at home. We are guessing (we have not been given a number) that this means I'll live anywhere from a week to several weeks."
Heiser added that while "this news is depressing," he "will die happy to have served the Lord and you all in the ways I have."
"God has been very good to us, gifting me in discernible ways and, I think just as importantly, given me heart for the lay community – all of you," he continued.
"I desired nothing more than to empower all of you to study Scripture more deeply, to unlock the Bible for you in ways inaccessible to all but scholars. This brought me a special joy."