Michael Schumacher Health Getting Better? Fans Continue to Pray For F1 Legend
Few precise details are known about Michael Schumacher's health condition ever since his ill-fated accident almost four years ago. Despite of the scarcity of updates about him, there are still many fans of the Formula 1 legend who are holding out hope that he will eventually recover enough to make public appearances again.
In 2013, Schumacher spent his holiday at the French Alps with his wife, Corinna, and their two children. While skiing, he fell and hit his head on a rock. He suffered terrible injuries from the incident and had to be put in a medically induced comma for six months.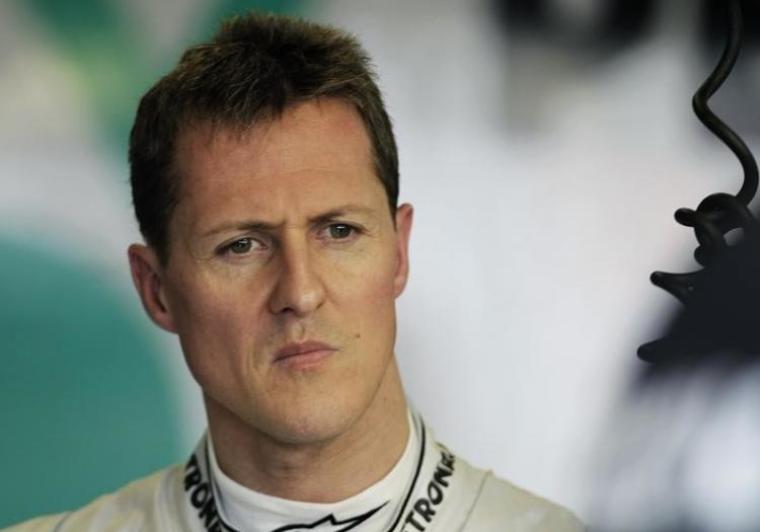 During those times, Schumacher's family did not release any detailed updates for many months, but finally it was revealed that the racing hero had woken up from coma. His family, however, opted to have a media blackout regarding his condition, hence information about his health condition have been scarcely available. His manager, Sabine Kehm, told the public last year that they will "continue to make no comment" about his condition.
However, rumors are making rounds that Schumacher is making at least some progress. According to Poor Primadonna, it is claimed that the German racer's doctors let slip some details on the progress of his recovery. The report claims Schumacher can now whisper some words. However, we cannot verify those reports, and it has been a constant theme of reports into the F1 legend that details are speculated upon without any real substance in them.
The publication also claims that a friend close to Schumacher named Ross Brawn allegedly confirmed that Schumacher is showing some signs of recovery. He said that they are all hoping to see more of those positive signs, although precise details again were lacking.
In spite of these developments, Brawn said his friend is still in a "difficult situation" and in need of prayers for him to return to a normal state of health.
Schumacher's family has not commented on the news nor have they released any update on the Formula One legend's recent condition. One thing is for sure, though, everyone is wishing the racing champ a full, speedy recovery.