Michael Sharp, Son of Kansas Bible College Teacher Working for UN, Found Dead in Congo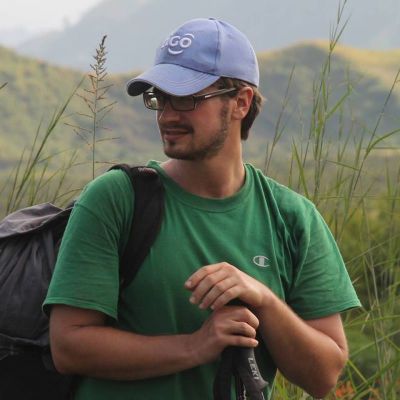 Michael Sharp, 34, a United Nations humanitarian worker and son of Hesston College professor of history and Bible John Sharp, was found dead in the Democratic Republic of Congo Monday, buried in a shallow grave along with Swedish colleague, Zaida Catalan, 36.
The Congolese government announced on March 13 that the two workers were kidnapped in Congo's Kasai Central province along with four Congolese who were assisting them. Official reports say that Sharp and Catalan were among a U.N. panel of experts investigating the conflicts that have been simmering in Congo since the mid-1990s.
United Nations Secretary General António Guterres, who confirmed the deaths, said in a statement Tuesday that they had been trying to "understand the causes of conflict and insecurity."
"I am deeply saddened to confirm that the remains discovered by peacekeepers from the United Nations Mission in the Democratic Republic of the Congo (MONUSCO) on 27 March outside of the city of Kananga in the Congolese Kasaï-Central province are those of Michael Sharp (United States) and Zaida Catalan (Sweden), members of the Group of Experts on the Democratic Republic of the Congo missing since 12 March 2017," he said.
"Michael and Zaida lost their lives seeking to understand the causes of conflict and insecurity in the DRC in order to help bring peace to the country and its people. We will honor their memory by continuing to support the invaluable work of the Group of Experts and the whole UN family in the DRC," he added.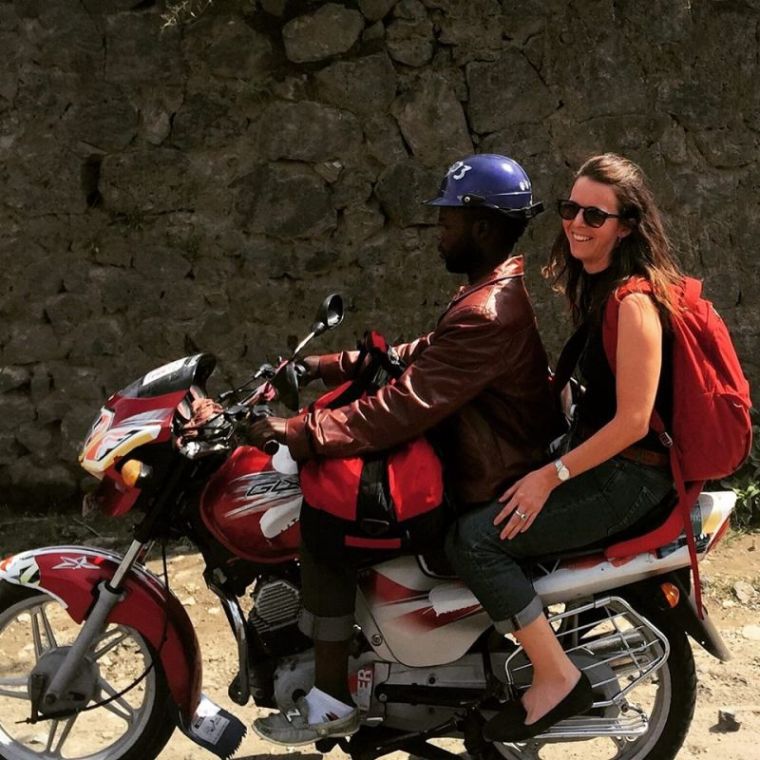 In one of his first public reactions to the news of his son's death on Tuesday night, John Sharp noted on Facebook: "Tonight I have no words except to thank you all for your support and prayers. Maybe words will come in time."
And the words did come.
The professor, along with his wife Michele, who are both Christians affiliated with the Mennonite tradition, told KAKE that their son was self-deprecating when it came to talking about his work and once told his faithful mother that he wasn't afraid to die.
"We have heard from colleagues that he was respected by militia group leaders and militia members in ways we had no idea about," John Sharp said from their home in rural Kansas. "Somewhere, from his growing up, from family, from church, he caught a vision for peacemaking, conflict resolution without violence."
They said Michael studied to learn what was necessary to make inroads with militia leaders while being acutely aware of the risks.
"He sat down with me and said, 'Mom, you know I don't have a death wish. But I want you to know also that I'm not afraid to die,'" Michele recalled her son telling her. "But he said, 'You know I'll be careful.'"
Rachel Sweet, a Congo-based researcher who has known Michael since 2013, told The Washington Post that she believes his death wasn't because of a lack of caution.
"He was courageous but not reckless. What happened to him is not because he didn't follow protocol," Sweet said. "He was the opposite of a war junkie."
She said he had a passion for all people. For three years, she explained, Michael had volunteered for the Mennonite Central Committee in Congo, receiving only a tiny monthly stipend which he was willing to share.
"He refused to eat anything other than beans and rice because that's what everyone around him was being served," she said.
The Post said Sharp had impressed many with his skill at developing trust among eastern Congo's rebel leaders while working with the Mennonite Central Committee. He was eventually hired by the United Nations' Group of Experts in 2015 to investigate the violence in Kasai.
When Sharp's team went missing March 12, it was the first time that U.N. experts had been reported missing in Congo.
And despite his son's death, John Sharp told the Post that he doesn't want it to be used as an excuse to abandon the peace-building mission in the Congo.
"We hope that the U.N. will continue to work for peace in Congo and that the U.S. does not renege on its fees to the U.N. because the Group of Experts is one of the best shots at peace," he said.
Hesston College, where John Sharp teaches, is a college of Mennonite Church USA that "educates and nurtures each student within Christ-centered community, integrating thought, life and faith for service to others in the church and the world."
The college's interim president, Ben Sprunger, said in a statement Tuesday that the community was mourning with Michael's parents.
"We mourn with John and Michele Sharp in the death of their son, M.J., who was killed as he worked to bring more peace to a hurting world. M.J.'s life and work reflected his deeply rooted beliefs of peace for all humanity, and we are grateful for the example he set of what it looks like to offer hope in place of despair and replace war and conflict with peace," he said.
"We recognize the risks to those who work for peace, and we are grateful for their service. Our prayers and support are with the Sharp family in the difficult days ahead, as well as the families of Zaida Catalan, Betu Tshintela, and the three companions who remain missing. We also pray for the Democratic Republic of Congo, a country with deep and painful divides, that it would come to find peace and relief." 
In a report for NPR, Gregory Warner recalled the faith-filled humanitarian as a determined and inspiring soul when they met in 2015.
"I was struck not only by his optimism and kindness but by his determination — increasingly rare today — to engage in dialogue with violent people who perceive the world so differently from how he did," Warner said.
"Michael's particular calling was in the Democratic Republic of Congo, persuading rebels to surrender, but he believed his approach could be applied to other violent groups, from ISIS to neo-Nazis, that rely on myths to recruit members and sustain themselves," he explained.