Michael Winans Jr. to Seek Plea Deal in $8M Ponzi Scheme
Producer Allegedly Targeted Christians in Wire Fraud Scam Affecting Over 1,000 People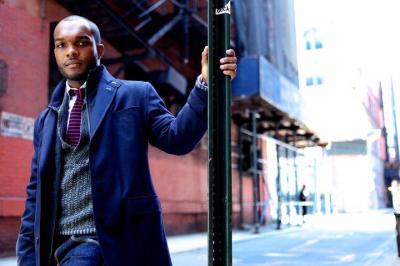 Michael Winans Jr., of the famous Gospel-singing Winans family, reportedly plans to plead guilty to charges stemming from accusations that he stole $8 million from more than 1,000 people who believed they were investing in Saudi Arabian crude oil bonds.
Winans, who notes on his Twitter account that he is a "Grammy-nominated Bad Boy Hitman" who has produced for Diddy, Chris Brown and several other artists, said through his lawyer that he intends to plead guilty to the federal charges when he appears in court next week.
The music producer and recording artist was charged with wire fraud, and a plea deal is expected to keep him from facing the maximum 20-year prison penalty.
"He wants to bring this to a speedy and just conclusion," said attorney William Hatchett of Hatchett, DeWalt, & Hatchett, according to the Detroit Free Press.
Winans' attorney added that his client also intends to repay the defrauded investors their $8 million, and insisted that no other Winans family member was involved in the scheme.
"There are no other members of this great family implicated or involved in any fashion," Hatchett said last week, according to The Associated Press. "This is a very difficult time for this bright and gifted young man. His family stands beside him and they intend to see him through this."
A message left Thursday morning by The Christian Post with Hatchett's office was not returned by press time.
According to federal investigators, Winans used his access to various churches in Michigan to attract investments, ranging from $1,000 to $7,000 from Oct. 2007-Sept. 2008.
The Department of Licensing and Regulatory Affairs (LARA) in Michigan notified the public in 2010 that it had "determined that Michael Winans, Jr. was the ringleader of a multi-level scheme that used the family name and connections in the Detroit religious community to gain access to and prey on church members through a fraudulent crude oil bond investment program."
Winans, who is the nephew of Bebe and Cece Winans, allegedly took part in what the U.S. Securities and Exchange Commission (SEC) calls "affinity fraud." Such scams usually involve fraudsters targeting specific groups, in this case Christians, and using their shared faith to attract investments from the group's members.
Atlanta megachurch pastor Bishop Eddie Long was named by members of his New Birth Missionary Baptist Church in a lawsuit earlier this year for his alleged role in introducing them to Ephren Taylor, whom the SEC hit with a federal lawsuit.
Taylor allegedly targeted mostly African-American congregations in his $11 million Ponzi scheme, according to the agency. In addition to Long's New Birth congregation, Taylor allegedly targeted Joel Osteen's Lakewood Church in Houston, Texas and at least three other churches in his scam, according to the SEC.
David L. Peavler, Associate Regional Director at the SEC's Fort Worth Regional Office, told The Christian Post when discussing Taylor's case in April that such schemes "prey upon inherent trust."
"If you're an investor and someone comes to you and they profess to believe the same things you do, or have the same background that you do, you may be more trusting that they are telling you the truth; that they have your interest in mind. And you might be less willing to ask questions," Peavler noted.