Michigan Churches Declare Themselves 'Sanctuaries' for Immigrants in Response to Trump-Backed Raids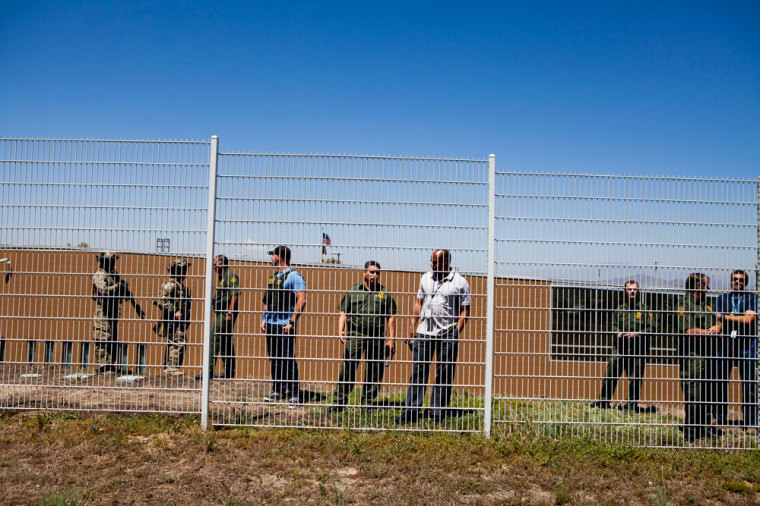 A group of Michigan churches and a Jewish synagogue have declared themselves "sanctuary congregations" for undocumented immigrants in response to the Trump administration-led immigration raids taking place across the nation.
At a press conference in Detroit at Central United Methodist Church Tuesday, leaders of several Protestant congregations called for other churches to join them in sheltering undocumented immigrants, saying it is important in order to be on the "right side of history."
The Rev. Louis Forsythe II, pastor at Pleasant Grove Baptist Church in Hamtramck, declared his church a place of sanctuary "in the spirit of Harriet Tubman."
"For me, this about doing what's right and what is humane," Forsythe said in an interview with The Christian Post Wednesday, highlighting America's history with the Underground Railroad.
While his church has no immediate long-term plans, he told CP he has been working with leaders of his parish to "pull together people and resources to be in place so we'll be in a position to care for whomever we provide ... for anyone who needs and desires sanctuary."
"We will not stand idly by while injustice occurs," said the Rev. Jill Zundell, senior pastor of Central United Methodist, according to the Detroit Free Press.
"We have a message today for Donald Trump: If you want these families, you're gonna have to come through us."
Eight churches in total, five in the Detroit area and three in Kalamazoo, plus the Birmingham Temple Congregation for Humanistic Judaism in Farmington Hills, have publicly announced they are sanctuary churches. More churches are expected to identify as such by the end of the week. Others are identifying as "solidarity" congregations, meaning they are supportive of those who are offering sanctuary.
Zundell's church is housing a family from an African nation that fled persecution and is seeking political asylum in the United States. She is also considering using her church's large gymnasium and room to house additional people.
"In Scripture, it says you were a stranger, and you welcomed me — that's what Jesus said," Zundell said Monday, referencing the gospel of Matthew. "We have to look at the higher law."
Similar efforts have been launched in other parts of the country.
CNN reported last month that an "underground railroad" of sorts is developing in Los Angeles.
Religious leaders there call themselves the "Rapid Response Team" and are building off of the Sanctuary Movement in the 1980s where churches took in undocumented Central Americans fleeing wars in their home countries. This time though, they are taking additional steps to ensure they are not deported by incorporating them into homes.
"The God that I worship sent a person to earth in the name of Jesus who did not always get along with the authorities," said Zach Hoover, executive director of the interfaith community organization LA Voice. "I feel really convicted that I answer to God at the end of the day. That's who I'm going to see when I die."
Though a 2011 national policy ordered immigration enforcement officers to avoid "sensitive locations" like schools and houses of worship, private residences are even harder for federal agents to enter.
"There's a difference between someone knocking on your door at the church who's a federal agent and someone knocking on the door of your home, where, if they don't have a warrant, they shouldn't be entering," Hoover said.
Disagreement with President Trump's approach on immigration is even coming from conservative evangelicals who publicly supported him in the election.
The Christian Post reported on March 3 that the Rev. Samuel Rodriguez, president of the National Hispanic Christian Leadership Conference and who was one of the ministers to pray at Trump's inauguration, is supportive of increased border security measures but considers the current crackdown deeply problematic.
In recent weeks, "the majority of people that were deported are hardened criminals and we are grateful for that," Rodriguez said in an interview with CP. "But there was a percentage, a number of great God-fearing, hard-working people who were not criminals, who don't even have a traffic violation that were deported ... These are egregious stories."
While he wants to give the Trump administration "the benefit of the doubt," separating families, he said, is unacceptable.
"That is why I oppose it. I really want our president to fulfill his entire promise," Rodriguez said.