Michigan library loses 84% of its funding over objections to LGBT books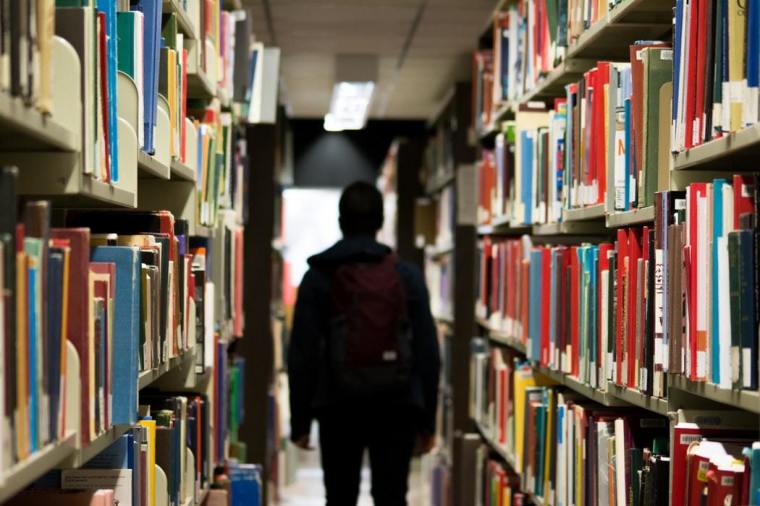 A Michigan public library may have to close after locals voted to defund its primary funding source due to the inclusion of LGBT reading materials that many concerned parents considered harmful to children. 
The parents' campaign against the Patmos Library in Jamestown has led to the failure to renew a property tax millage that funds most of its budget.
As WZZM-TV reported last week, the millage was voted down on Aug. 2, with 1,905 votes cast against and 1,142 in favor. As a result, according to The Associated Press, the Patmos Library will lose 84% of its $245,000 annual budget.  
A concerned group of parents opposed the millage due to the library displaying LGBT materials to celebrate Pride month in June, claiming that the books were "grooming children for sexual exploitation." 
One of the novels on display was Gender Queer: A Memoir, which reportedly contains graphic descriptions of what it means to be nonbinary and asexual, according to WZZM. 
Although the library placed a few books behind the counter and required people to request them, many parents wanted the books removed altogether. Patmos staff and its elected board of directors reportedly refused to remove all LGBT materials. 
The Patmos Library did not immediately respond to The Christian Post's request for comment. 
In a statement last week to WOOD-TV, Larry Walton, the library's board president, denounced the proposal to remove the content. 
"We need to support First Amendment rights of freedom of speech," he said. "That factors into our decision-making, too. We can't have book bannings. We can't have book burnings." 
Cody Newhouse, who voted against the millage, said that he objects to the presence of LGBT materials in the library's adult section, as kids could still access them. 
"It's only the LGBTQ stuff that bothers me, with my kids in particular," he told WOOD-TV. "If you're older, make your own decision, that's totally fine. But with the younger kids, I just believe it should be away from them."
Walton said he is unsure when the millage dollars will dry up and that the board is considering its next move, including seeking a new millage in a future election.
As Michigan Live reported, one Jamestown resident has raised over $8,000 to help keep the library open. 
Last month, the Miami-Dade County School Board in Florida reversed its initial decision to adopt two textbooks for its sex education curriculum after parents voiced similar objections.
The books, Comprehensive Health Skills for Middle School and Comprehensive Health Skills for High School, reportedly contained content about sexual orientation and gender identity.
School board members Christi Fraga and Mari Tere Rojas told The Miami Herald that although all but two community members spoke in favor of the books, that was not reflective of the many emails from parents who voiced their concerns.
They contend that the number of people who showed up at the meeting does not necessarily represent how the community feels about the textbooks.
During a school board meeting in September of last year, a parent of a student in Fairfax County Public Schools in Virginia, one of the largest school districts in the U.S., read and shared images from two books available in the district's high school libraries.
The mother, Stacy Langton, objected to her child's school district making the books Gender Queer and Lawn Boy available in public school libraries. Langton stated that the books depict boys having sex and contain graphic sexual descriptions.
The mother read the curse words and sexual acts featured in both books, maintaining that "this is not an oversight at Fairfax High School." A school board member interrupted her, noting that "there are children in the audience here."