Middle East Christian Denominations Unite in the Face of Adversity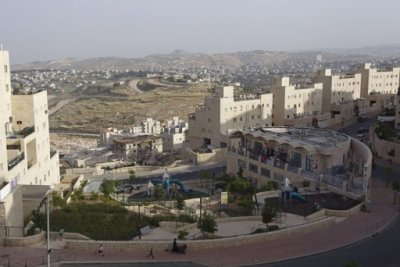 The difficulties faced by Christians in the Middle East have united them and helped bridge their differences, said Archbishop Guiseppe Lazzarotto, the Vatican Apostolic Nuncio to the Holy Land.
H.E. Archbishop Lazzarotto was speaking at the start of the Week of Prayer for Christian Unity.
In an interview with the Catholic Charity Aid to the Church in Need, Archbishop Lazzarotto admitted that he has noticed a "real improvement" in terms of the relations between the various Christian denominations, compared to what he had experienced in the past when he served as a papal envoy in Jordan and Iraq.
He also added that today there is "a genuine community of life" and the relations have improved between the various Christian communities
According to the Israeli Central Bureau of Statistics, the Christians residing in the Jewish state are now 158,000, up from 154,500 in 2011, and constitute 2 percent of the total population.
The statistics also indicate that 80.6 percent of the Christian population is Arab and belong to a variety of different denominations, including Oriental Orthodoxy, Anglican, Eastern Orthodoxy, Catholic (Eastern and Western rites) and Protestant.
The Christian community in Israel has been growing while the numbers of Christians in neighboring countries have seen declining.
It is estimated that some 100,000 Christians have fled Syria since the beginning of the civil war (March 2011) whereas the Coptic Christians fear the rise of the Muslim Brotherhood in Egypt.
As for the Christian population in the Palestinian Authority-controlled city of Bethlehem, it has shrunk to a third of the town's residents.