Angry Student Mob at Vermont School Injures Professor, Stops Conservative From Speaking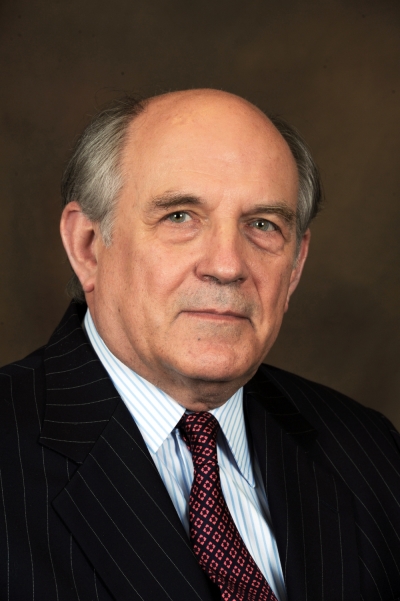 A mob of students at Middlebury College halted a conservative scholar from speaking Thursday, and one protestor assaulted a professor there, sending her to the hospital with a neck injury.
Charles Murray, a political scientist from the Washington-based American Enterprise Institute, was invited to the elite Vermont college by the school's own AEI student chapter to discuss his acclaimed book Coming Apart, an analysis of the widening economic and social disparities in the United States in the last half century. But leftist students who protested were reportedly upset about a 1994 book he co-authored called The Bell Curve, a book they considered "white supremacist" because of the way he discusses racial differences in intelligence and the implications of those differences.
Murray did not even get one sentence into his speech Thursday evening when many students who were seated in the lecture hall filled the front of the room, turned their backs on him, and began loudly chanting, among other things, "Racist, sexist, anti-gay, Charles Murray, go away" and "Your message is hatred, we cannot tolerate it," according the Daily Wire.
In an essay posted on AEI's website Sunday, Murray himself recounted his experience.
"The lecture hall was at capacity, somewhere around 400," Murray noted, "[t]here were lots of signs with lots of slogans, liberally sprinkled with the f-word."
Some of the students were having a "snarky good time," he added, "but many looked like they had come straight out of casting for a film of brownshirt rallies. In some cases, I can only describe their eyes as crazed and their expressions as snarls."
After twenty minutes of unrelenting protest, a college official moved Murray into another venue for him to give an abbreviated version of his talk before the students who actually wanted to hear it. Middlebury professor Allison Stanger was there with him engaging in debate but the protesting students outside banged on the wall, the fire alarm went off repeatedly, and "the din never stopped," Murray recalled.
And when he finally left for a planned dinner with Stanger, another college administrator, and several students — they were accompanied by security guards — Murray was greeted by a mob of 20 protestors, a few of whom were wearing ski masks.
The protestors began pushing and shoving them and one pulled Stanger's hair, twisting and injuring her neck. When they got into their car, the mob surrounded them, banged on the sides and the windows and started rocking it, climbing on the hood such that the driver had to inch forward lest he run over them. Stanger was later treated at nearby Porter Hospital and released, local reports said.
In an email The Christian Post obtained from a Middlebury alumna, Middlebury College President Laurie L. Patton said in a message the day after Murray's disrupted speech that the campus community "failed to live up to our core values."
"I extend my sincerest apologies to everyone who came in good faith to participate in a serious discussion, and particularly to Mr. Murray and Prof. Stanger for the way they were treated during the event and, especially, afterward."
Conservatives decried the close-mindedness of the students.
"Unlike provocateurs such as Milo Yiannopoulos, Murray's record shows that he is an exemplary figure to lead dialogues such as the one that Middlebury's AEI chapter wanted to start," wrote Paul Crookston, an Collegiate Network fellow at National Review on NR's blog Friday.
"Instead, the students overruled even their own school's president to stop that conversation from ever happening, thereby perpetuating their ignorance as to what Murray actually believes. Their loss."
Murray tweeted that night that Middlebury handled situation in "exemplary" fashion and that the students were "seriously scary."
He further lamented the state of discourse on university campuses.
"If this becomes the new normal, the number of colleges willing to let themselves in for an experience like Middlebury's will plunge to near zero. Academia is already largely sequestered in an ideological bubble, but at least it's translucent. That bubble will become opaque," he said.