Mike Huckabee Supports Josh Duggar, Family Amid Molestation Scandal; Russell Moore Asks Churches to Address Abuse in 'Churched' Contexts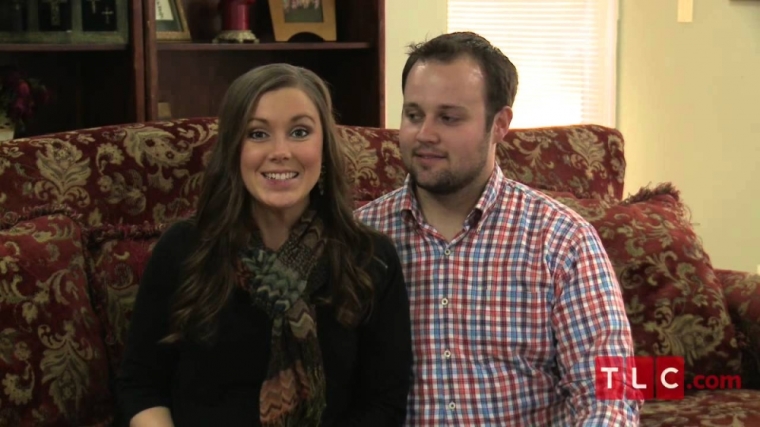 Days after "19 Kids and Counting" star Josh Duggar publicly confessed to and asked forgiveness for molesting five girls when he was 14, GOP presidential hopeful Mike Huckabee said he stands by the evangelical family. Russell Moore, president of the Southern Baptist Ethics & Religious Liberty Commission, also responded.
"Josh's actions when he was an underage teen are as he described them himself, 'inexcusable,' but that doesn't mean 'unforgivable,'" Huckabee wrote on his Facebook page.
"He and his family dealt with it and were honest and open about it with the victims and the authorities. No purpose whatsoever is served by those who are now trying to discredit Josh or his family by sensationalizing the story," Huckabee added.
Josh, 27, a father of four and the oldest of the Duggar family's children who appear on the TLC show, confessed to the allegation Thursday after the release of a police report, obtained by InTouch Weekly.
"Twelve years ago, as a young teenager I acted inexcusably for which I am extremely sorry and deeply regret. I hurt others, including my family and close friends," Josh said in a post on Facebook. "I confessed this to my parents who took several steps to help me address the situation. We spoke with the authorities where I confessed my wrongdoing and my parents arranged for me and those affected by my actions to receive counseling."
Huckabee added on Facebook: "Good people make mistakes and do regrettable and even disgusting things. The reason that the law protects disclosure of many actions on the part of a minor is that the society has traditionally understood something that today's blood-thirsty media does not understand — that being a minor means that one's judgment is not mature."
On Thursday, a judge ordered that the police report be expunged because one of the victims, a minor, could be "directly or indirectly" identified in it, according to CNN.
"They are no more perfect a family than any family, but their Christian witness is not marred in our eyes because following Christ is not a declaration of our perfection, but of HIS perfection," Huckabee said. "It is precisely because we are all sinners that we need His grace and His forgiveness."
Moore also responded to the allegation, reminding the Church of its responsibility.
"This story is one more in what has been an endless cycle of stories of sexual abuse in 'churched' contexts," Moore said on his website. "We cannot assume that we can avoid this topic simply by making sure our doctrines are right, our values conservative, and our people sheltered from the world. If we are not addressing this issue, it is only because we are ignoring what is going on in our communities, and all too often in our pews. This requires that churches come with conviction to this question preemptively, before any specific situation arises, with a Word from God."
Sexual abuse is immoral, but it is far more than just sexual, he wrote. "Sexual abuse is an act of violence, in which one leverages power to sexually violate the helpless," he underlined. "The resulting aftermath is not just a guilty conscience awaiting judgment on the part of the perpetrator, but a victim who has been assaulted. Sexual abuse is not just a sin but also a crime, not just a matter of personal unrighteousness on the part of the perpetrator but also a matter of public injustice."
Moore clarified that the church's role is not to replace the police power of the state, "but to deal with the spiritual issues involved."
Duggar was accused of molesting five young girls who spent time at the Duggar household in 2002. Josh told his father what had happened, and he was sent to a Christian therapy program "[that] consisted of hard physical work and counseling ... from March 17, 2003, until July 17, 2003." However, it wasn't until 2006 that Jim Bob took further action and Josh was investigated by police, according to the weekly. The statute of limitations had passed, and Josh was never charged with any offense.
Since then, Josh went on to court and marry his wife, Anna. The couple reside in Washington, D.C. where Josh worked at the Family Research Council. In light of the publicity surrounding this situation, Josh resigned from his position, and FRC President Tony Perkins said that he would be "praying for everyone involved."