Mike Stone accepts nomination for SBC president, set to challenge Pres. Bart Barber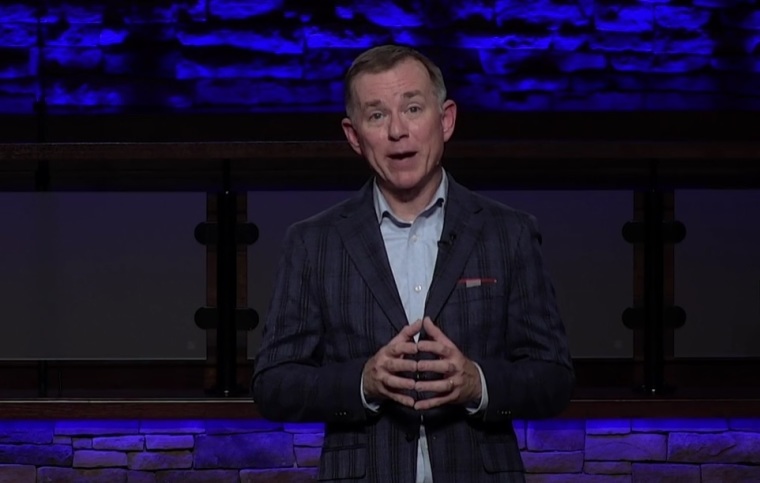 Mike Stone, a prominent Southern Baptist Convention pastor, announced that he has accepted the nomination for president of the SBC, which will hold the election at its Annual Meeting in June.
In a video message posted to Vimeo on Wednesday, the senior pastor of Emmanuel Baptist Church of Blackshear, Georgia, and former president of the SBC Executive Committee, said he believed there were "serious causes of grave concern" within the SBC.
It is unusual for SBC presidents to receive an opponent in their second year of office, especially in recent years. 
The first concern he touched on briefly was his belief that the SBC needed to have a "biblical approach to the horrific issue of sexual abuse," believing that church leaders needed to both "care well for victims" and practice "scriptural principles of due process and the handling and publishing of accusations."
"When abuse occurs, it happens in local churches, so our Convention needs to resource local autonomous congregations to deal with these matters biblically, legally and compassionately," he added.
Stone brought up a related concern in his video: financial stability, citing an audit from the SBC Executive Committee, which found that the denomination was "on an unsustainable financial trajectory."
"We can address this issue wisely in a way that doesn't lead us into financial ruin," Stone continued. "For Southern Baptists, unsustainable should be unacceptable."
Stone went on to note that, if he is elected SBC president, he will focus on a "nationwide evangelism emphasis" for the United States that he called "Crossover America."
"We can deal rightly with the abuse issue while staying on mission for Christ," Stone said. "There's more that can and will be said over the next few weeks, but the bottom line today is the largest Evangelical network of churches in America is on an unsustainable trajectory."
Stone previously ran for SBC president in June 2021, narrowly losing to Pastor Ed Litton of Alabama in a runoff election when Litton received 52% of the vote, getting 6,834 votes to Stone's 6,278 votes.
Litton served for one year as SBC president, opting not to run for reelection last year. He was succeeded last June by Pastor Bart Barber of First Baptist Church in Farmersville, Texas.
In October 2021, Stone filed a lawsuit against Russell Moore, former head of the SBC Ethics & Religious Liberty Commission, with the complaint being centered on letters leaked by Moore after he left the ERLC.
The letters claimed that SBC leaders had mishandled a "crisis of sexual abuse" and that Moore and his family had experienced unfair treatment from SBC leaders.
Stone had argued that the letters, which were leaked shortly before the 2021 Annual Meeting, had contributed to his failure to win the election for SBC president.
Stone alleged that Moore "began a malicious, intentional and egregious campaign to harm" him via "the text of two letters strategically concealed from general distribution within the ERLC and the SBC."
"Plaintiff's business operations have already been negatively impacted by Defendant's untruthful statements due to a decreased trust and confidence in Plaintiff in the religious community," Stone's lawsuit claimed.
"Plaintiff's pastoral efforts will undoubtedly suffer decreased church attendance and a reduction in donations and honorariums because of Defendant's statements which are untruthful and have cast Plaintiff in a false light." 
However, a couple of months later, Stone withdrew the lawsuit, saying in a statement emailed to The Christian Post at the time that he believed he should "leave the matter in the hands of our Lord."
"While I continue to desire the revelation of truth that such proceedings would bring to bear against these accusations, I believe that based on current circumstances the better path for my family, my church, and our convention at this time is to leave the matter in the hands of our Lord," stated Stone back in December 2021.