Miley Cyrus 'Wrecking Ball' Video to Be Banned From French Daytime TV?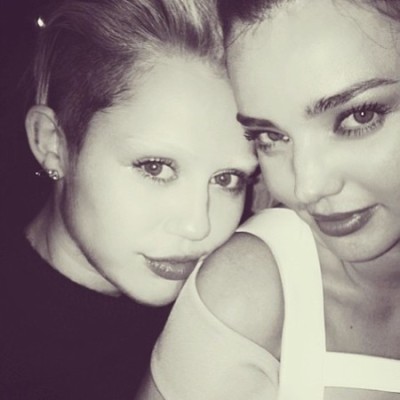 Miley Cyrus' "Wrecking Ball" video should be banned from television stations in France during the day, some watchdogs are urging.
While Cyrus, 21, has come under scrutiny for her provocative image and performances from the CSA, it seems the watchdog does not approve of her fellow singer Britney Spears' "Work (Expletive)" video either. The CSA said Cyrus' decision to appear nude and Spears' scantily clad outfit is too explicit for daytime television without any parental guidance warnings, The Associated Press reports.
Cyrus is no stranger to some believing that her image is too over the top.
"I went from people just thinking I was, like, a baby to people thinking I'm this, like, sex freak that really just pops molly and does lines all day," Cyrus told the New York Times last year. "It's like, 'Has anyone ever heard of rock 'n' roll?' There's a sex scene in pretty much every single movie, and they go, 'Well, that's a character.' Well, that's a character. I don't really dress as a teddy bear and, like, twerk on Robin Thicke, you know?"
"So, I feel like now that I did the VMAs, that just kind of became a standard for me, and then anytime I do anything else, they're like, 'Miley kept it tame tonight,'" she told The Times.
While a number of people spoke out against the singer's performance and even called for prayer, Cyrus doesn't mind the negative attention. She decided to follow up the act with a performance at the MTV European Music Awards where she seemingly smoked marijuana onstage in a revealing outfit last year.
Although the singer has repeatedly said she does not mind the backlash she receives, she also admitted that she does her best to avoid reading it.
"I don't ever go online or look at what anyone says," she admitted to Newsbeat last year."I never worry about what I do on stage making me look bad because I know what kind of a person I am. In life you gotta look at anything that could be made negative into positive…I'm just happy to be here."