Minors Among Wounded at Florida Nightclub Shooting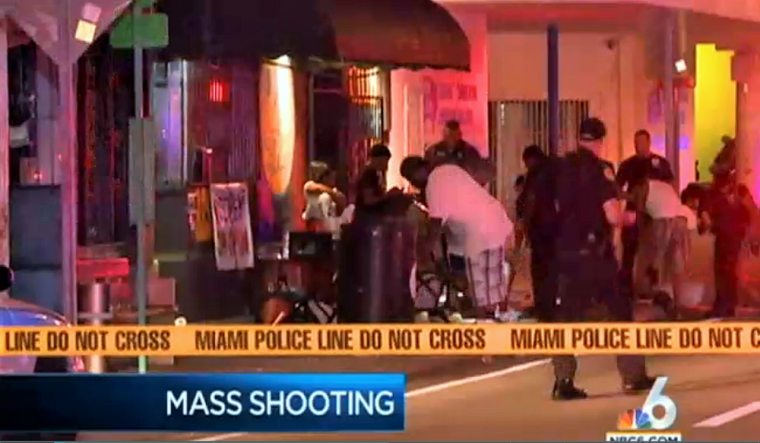 At least 15 people, including children and teenagers, were injured at a shooting in a nightclub in Miami, Florida. Police are investigating why minors were present at the club.
The violence, which included gunfire, took place early Sunday at The Spot nightclub, where a large party was being held, and it left five girls between the ages of 11 and 17 and others wounded, according to Miami Fire Rescue Capt. Ignatius Carroll.
"What was very surprising to the responders was that these were kids that were out at 1 o'clock in the morning in a club and this type of violence took place where a bunch of kids were gathering," The Associated Press quoted Carroll as saying. "It's very disturbing to see that."
Several victims were released from hospitals by Sunday afternoon while others remained, though in stable condition, according to police, who had yet to make any arrests.
Witnesses said they heard as many as 100 gunshots, according to WPLG.
"At this point, we are not sure if we have one shooter or multiple shooters," police spokeswoman Frederica Burden was quoted as saying. "Was it a private party? Was it open to the public? That's what we're trying to figure out."
When police and rescue crews arrived at the club around 1 a.m. Sunday, they found injured people and "there was still active shooting taking place in the area," Carroll said, adding some were still running, "people were screaming, people were saying they were shot."
One of those wounded was found unresponsive and not breathing when emergency crews reached the club, which bills itself as a lounge, Caribbean restaurant and bar.
"I tried to run out of the way, but I got hit," Miami Herald quoted an injured as saying. "I don't know what happened."
The nightclub holds a liquor license as per records of the Florida Department of Business and Professional Regulation, according to the Herald. However, it is not known whether alcohol was being served to the young crowd at the party.
Miami has witnessed several incidents of club violence.
In December, an argument at the El Romance nightclub resulted in a man being shot to death. In June, a personal chef was shot dead at the Mansion club after a fight.