More Riots Are Coming This Summer Unless We Have Prayer, Jobs and Leadership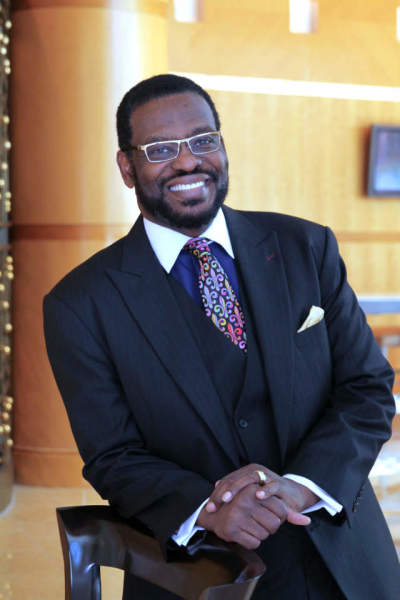 This Memorial Day weekend marked a historic uptick in violence in many US cities. Three cities seem to symbolize our national woes the most - Baltimore, Chicago, and Ferguson. In Baltimore 9 people were killed and 29 shot. Chicago marked 12 killed and 44 wounded. The police in Baltimore and the other cities seem to be moving with unprecedented caution. Further, self initiated policing has slowed down significantly. The morale of law enforcement officers is at a decadal low. Therefore, both violent and petty crimes may flourish in several "hot spot" cities this summer. In Ferguson, sky rocketing crime rates continue despite greater civic involvement by citizens and a massive change in municipal personnel. Law enforcement seems to be becoming more difficult in key cities.
Does the violence in these cities mark the unofficial beginning of a new season of urban violence? Is this the beginning of the worst season of both rioting and lawlessness the US has seen since 1968 after the assassination of Dr. King? Last September I wrote that rioting in DC was possible after the Ferguson riots broke out in August 2014. I had no idea that there would be such a dramatic increase in both incendiary rhetoric and demonstrations. Our cities are still vulnerable to problems and riots. 175 metro areas supported the "hands up don't shoot" initiative and 50 cities protested the death of Eric Garner with "I can't breathe" demonstrations. A myriad of cell phone videos from South Carolina to Mckinney, Texas have started to erode public respect for our policemen. There is no reason why there will not be more riots and spontaneous violence this summer - except for the grace of God.
We can turn this bus around, though! But it must be done very decisively and strategically. Smoldering "urban anger" is still burning. This is not just a race problem. There is interplay between class, poverty, and race. When all three of these things converge, people feel disenfranchised and excluded from the American dream.
As I discuss urban tensions at the water cooler or with my friends around the country, I find that black friends sometimes blame whites and invisible social barriers. Whites often declare that everything goes back to family break down or a lack of respect for authority. The family structure declaration is a great analysis but offers no immediate steps of action to mitigate the problems before us.
Part of the answer to the problem has to do with healing the huge sense of outrage and injustice that is felt among impoverished urban dwellers. Much has been said in the news about the debate concerning criminal justice reform. Many people believe that we are simply addressing problems of policing when we use the term "Criminal Justice Reform". The truth of the matter is that there are a myriad of minor adjustments to our systems that could create a greater sense of justice and peace in urban America.
Part of our dilemma is that we live in a society that is quick to label and stigmatize. Similarly, we can be slow to extend the hand of restoration, acceptance, and forgiveness. There are over 65 million Americans with a criminal record in the US today. Over 70 percent of ex-offenders have committed non- violent crimes.
Once these people have served their time, they need to have an opportunity for redemption and to restore their lives. They need a shot at achieving their God given potential. Eric Garner of New York was an excellent example of someone who was just not going to submit to being arrested again. His experiences with the legal system and his dealings with police no doubt entered into his decision to "buck authority" in Staten Island on the fateful day of his death.
To avoid urban riots this summer we need three things urgently: 1.) Regional prayer gatherings that make an appeal to heaven for justice and divine intervention 2.) Summer jobs for urban youth 3.) Grass roots leaders need to come together and create local strategies to make their communities safer.
Bishop Harry Jackson, Jr. is chairman of the High Impact Leadership Coalition and senior pastor of Hope Christian Church in Beltsville, Md. He co-authored, Personal Faith, Public Policy [FrontLine; March 2008] with Tony Perkins, president of the Family Research Council. Bishop Jackson is also a CP advisor.