More Violence Feared in Syria as China, Russia Veto UN Action
China and Russia Saturday vetoed a U.N. Security Council draft resolution condemning Syria, which is likely to further embolden President Bashar al-Assad's embattled regime to carry on with the alleged killing of civilians.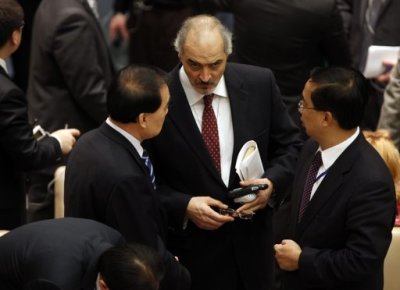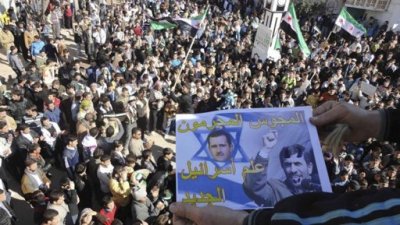 "Those that have blocked potentially the last effort to resolve this peacefully ... will have any future blood spill on their hands," CNN quoted U.S. Ambassador Susan Rice as saying on Saturday after veto-wielding members Russia and China voted against a proposal by Western and Arab countries to end the bloodshed in Syria, which has been under the state of emergency since 1963.
"The people of Syria have yet again been abandoned by this Council and by the international community," Rice added even as opposition groups reported the killing of more than 320 civilians in the city of Homs since Friday.
U.S. Secretary of State Hillary Clinton, who was in Munich Saturday, said, "To block this resolution is to bear the responsibility for the horrors on the ground in Syria."
The council has 15 members and 13 of them, including the three other permanent members apart from China and Russia – the United States, France and the United Kingdom – voted in favor of the resolution backing an Arab League call for the Syrian leader to step down.
French Ambassador Gerard Araud was quoted as saying that "history will judge harshly" all those who protected the Syrian regime.
However, Syria's U.N. ambassador, Bashar Jaafari, claimed that the resolution was a conspiracy against his country. He said some nations had "manufactured" the crisis in an attempt to punish Syria. Russia maintains that the Security Council should not take sides in a civil war.
Before the vote, U.S. President Barack Obama had urged the U.N. to condemn brutality in Syria. "Yesterday the Syrian government murdered hundreds of Syrian citizens, including women and children, in Homs through shelling and other indiscriminate violence, and Syrian forces continue to prevent hundreds of injured civilians from seeking medical help," Obama said in a statement Saturday. "Assad must halt his campaign of killing and crimes against his own people now. He must step aside and allow a democratic transition to proceed immediately."
Last month, the Arab League announced suspension of its monitoring mission in Syria after 98 deaths, including that of women and children, were reported in violence by security forces.
According to the U.N., over 5,400 people have been killed since protests against President al-Assad began last March.
China and Russia Blocks U.N. Vote on Syrian President