Morgan Freeman explores divine experiences on Nat Geo's 'Story of God,' highlights Charles Mulli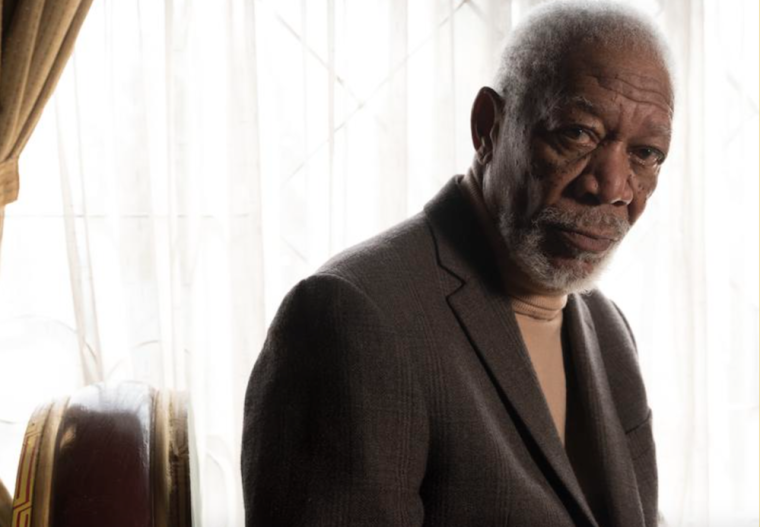 The third season of National Geographic's "The Story of God with Morgan Freeman" premiered earlier this month and in episode three, which aired Tuesday night, the Academy Award-winning actor embarked on a journey to interview people who had seen "visions of God."
At the top of the episode, Freeman admitted to being "fascinated" by the Apostle Paul's vision of Jesus Christ while on the road to the Damascus, which is recorded in the book of Acts. 
"Stories about visions of God are found in most religions, but where do visions come from? What do they have in common?" Freeman set out to answer those questions as he explored the mysteries behind those visions.
His travels took him to Lourdes, France, where many Catholics make a pilgrimage to visit a natural spring they believe has the power to heal. He also met with a member of the Anishinaabe tribe in Canada where he learned about the belief in a vision quest, and then traveled to Kenya where he shared the remarkable story of Christian entrepreneur Dr. Charles Mulli.
"The Story of God" shared Mulli's story of growing up in Kenya where he was abandoned by his family at a young age. He overcame many challenges in his life, defied the odds and became a successful businessman. However, a call from God compelled him to devote the rest of his life to helping orphans, at no financial benefit to himself.  
"I gave you everything and now I want to take everything you have and give it to the poor," Mulli explained in the series. He described saying yes to God and in return he experienced what he described as the "greatest joy."
Mulli used the wealth he had amassed to purchase the land he needed to build facilities for the orphanage but he ran into an obstacle because he had no access to water. After praying for three weeks God "showed" Mulli where on the land to go and strike water and miraculously that area is still giving water today.
"What happens when someone sees or feels what they believe is the presence of God?" Freeman posited. "Supernatural is a perspective, it's a moment of understanding that shows a way forward."  
"Visions happen in the mind of one person but when someone like Saint Bernadette, Charles Mulli, or Eddy Robinson have the courage to share their vision, it can alter the course of many lives, even change the world," he added.
The full episode is now available to watch on National Geographic.
Season 3 of "Story of God with Morgan Freeman" features six episodes that "take viewers on an interfaith journey around the globe, traveling to 30 different cities of historical and anthropological importance, including Jerusalem, Kathmandu, Jericho, Rome, Bethlehem, Paris, Prague, Hanoi, Toronto and Lourdes.
"The series' filmmakers met with 13 religious experts, eight priests, three druids, three shamans, one imam, one rabbi, one former executioner, one nun, two so-called 'living goddesses' and hundreds of monks," according to National Geographic. "The series interviews believers of many faiths including Christians, Jews, pagans, druids, Muslims, Hindus, Jains, animists, Buddhists and agnostics," the show's synopsis reads.
Visit National Geographic for more information about "The Story of God with Morgan Freeman."