Mormon Church Tells Followers It Will Not Marry Gay Couples Despite Supreme Court Decision; Says Homosexual Behavior 'Violates the Commandments of God'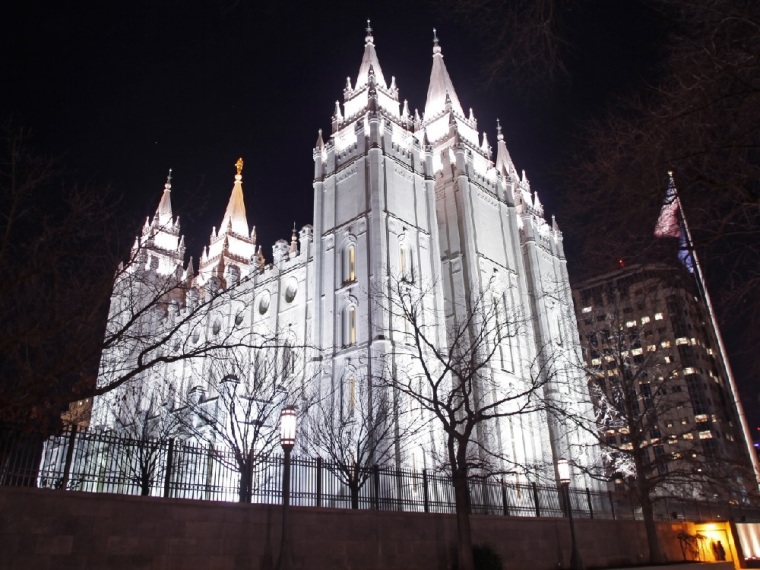 The Church of Jesus Christ of Latter-day Saints sent an official letter to its followers on Sunday announcing that it will continue supporting marriage as a union between one man and one woman, despite the Supreme Court's decision to legalize gay marriage in June. The church also noted that it will not be performing gay marriage ceremonies, and argued that homosexual behavior "violates the commandments of God."
"Changes in the civil law do not, indeed cannot, change the moral law that God has established. God expects us to uphold and keep His commandments regardless of divergent opinions or trends in society. His law of chastity is clear: sexual relations are proper only between a man and a woman who are legally and lawfully wedded as husband and wife," the church declares.
The letter from the Council of the First Presidency and Quorum of the Twelve Apostles was written a few days after the U.S. Supreme Court struck down four state constitutional amendments defining marriage as between one man and one woman on June 26, which effectively legalized gay marriage across all 50 states. The message was sent out to Mormon churches across the country and read aloud during Sunday services.
The letter adds that Mormon officers "will not employ their ecclesiastical authority to perform marriages between two people of the same sex, and the Church does not permit its meetinghouses or other properties to be used for ceremonies, receptions, or other activities associated with same‐sex marriages."
It further explains that the church believes that "Homosexual behavior violates the commandments of God, is contrary to the purposes of human sexuality, and deprives people of the blessings that can be found in family life and in the saving ordinances of the Gospel."
The letter also tells followers that Jesus Christ "teaches us to love and treat all people with kindness and civility — even when we disagree."
"We affirm that those who avail themselves of laws or court rulings authorizing same‐sex marriage should not be treated disrespectfully," it reads.
The statement also informs readers that the Church has advocated for the rights of same‐sex couples in matters of hospitalization and medical care, fair housing and employment, and other matters, as long a they do not "infringe on the integrity of the traditional family or the constitutional rights of churches."
The Mormon declaration follows days after another American denomination, the Episcopal Church, voted in favor of changing its rules on marriage to allow its clergy to perform same-sex weddings.
The Episcopalian General Convention decided last week to adopt new marriage writes where the terms "man and woman" have been replaced with "couple."
Episcopal clergy have retained the canonical right to refuse to officiate at any wedding, however.