Mos Def Force Fed on Film to Support Hunger Strike Detainees at Guantánamo Bay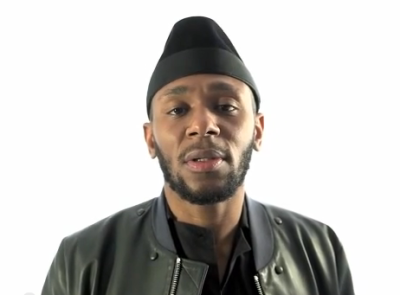 Rapper and actor Mos Def (Yasiin Bey) supported the detainees of Guantánamo Bay who are currently being force fed despite their hunger strikes by engaging in the procedure himself.
A video posted by The Guardian shows the rapper in a white room donning the orange jumpsuit of a detainee before being strapped to a chair. Once strapped down, a medical team was seen shoving tubes into his nose causing him to moan and convulse uncontrollably.
"It feels like something's going into my brain," he said after he shouted for the procedure to end. Bey was unable to fully go through with the force feeding process, but felt good about proving his point.
The musician was inspired by an op-ed piece, "Gitmo Is Killing Me," in The New York Times where a detainee wrote about the conditions at Guantánamo Bay.
"They tied my hands and feet to the bed. They forcibly inserted an IV into my hand. I spent 26 hours in this state, tied to the bed. During this time I was not permitted to go to the toilet. They inserted a catheter, which was painful, degrading and unnecessary. I was not even permitted to pray," the article read in The Times.
"I will never forget the first time they passed the feeding tube up my nose. I can't describe how painful it is to be force-fed this way. As it was thrust in, it made me feel like throwing up. I wanted to vomit, but I couldn't. There was agony in my chest, throat and stomach. I had never experienced such pain before. I would not wish this cruel punishment upon anyone," he continued.
Bey is known for his political and religious demonstrations making songs about Hurricane Katrina, his criticism of the Bush administration, racism, and his devotion to Islam.
The short film directed by Asif Kapadia in collaboration with human rights organization Reprieve.
To see Bey's ordeal, please click below (WARNING: Some viewers may find content disturbing.)