Mosaix 2013: Growing Multi-Ethnic Congregations That Reflect Unity, Diversity of God's People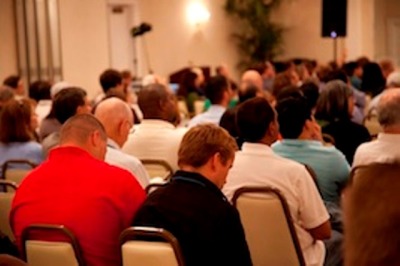 More than 900 church leaders and planters will be in Long Beach, Calif., this week to attend the Mosaix 2013 Multi-Ethnic Church Conference to equip themselves with the tools they need to build congregations that reflect the ethnic and socioeconomic diversity of the communities they serve.
At this year's conference, church planters will hear from 68 speakers who'll be leading workshops and discussing issues pertaining to 15 tracks that include topics on community engagement, overcoming the racial divide and engaging Hispanics and Latinos, among others, with each track being translated into Spanish and French.
The theme of this year's conference is "For the Sake of the Gospel" to reflect that the multi-ethnic church movement is exegetically sound and rooted in New Testament theology.
Organizers aim to bring people together from different backgrounds to help focus on God through their faith in Jesus Christ and worship as one. Among the outcomes of the movement is for church members to be an example of God's love and work in diverse communities – exemplifying the principles of the first century churches – but to also break down the barriers of segregated churches and have a lasting impact on society.
Held Tuesday and Wednesday (Nov. 5-6), the two-day event will also include morning and evening worship services, with one being held for Long Beach residents on Wednesday night.
This is the second year for the multi-ethnic church conference, and it will feature speakers Jim Wallis, John Perkins, Choco De Jesus, Soong-Chan Rah, David Anderson, Eugene Cho and Heather Larsen, among others.
Three years have passed since the first conference was held in 2010 that was attended by more than 400 people representing 31 states and three countries, including Australia, Canada and Sweden, and received 471 unique viewers online from 10 countries: Australia, Bangladesh, Canada, Germany, Honduras, Hungary, Mexico, Russia, South Africa and the United Kingdom.
This year's event will also be streaming live, and according to Mark DeYmaz, executive director of Mosaix Global Network and founding pastor of the Mosaic Church of Central Arkansas, the number of people registering to attend this year's conference could be as high as 1,000 by Tuesday.
According to the Mosaix Global Network website, 86.3 percent of all churches in the United States are segregated, with more than 80 percent of their membership representing a single race or ethnic group.
DeYmaz told The Christian Post that the conference will provide an opportunity for church leaders from different states and countries to come together, find affirmation, encouragement, build relationships and be committed to using the tools they've learned to address the unique challenges of building multi-ethnic, economically diverse congregations.
To watch live streaming of the Multi-Ethnic Church Conference, and to receive free resources about the movement, or to read the e-books, visit mosaix2013.com.
Apple has also released an app for the Mosaix Conference, simply called, Mosaix; and the Twitter handle for the conference is #Mosaix2013.