Most American Muslims as Concerned About Islamic Extremism as General US Population: Pew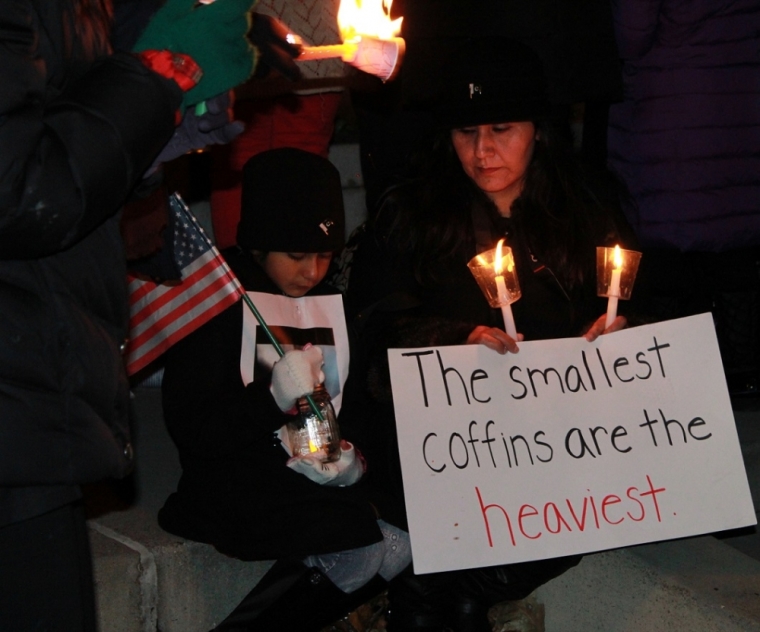 A majority of Muslims in the United States are as concerned about global Islamic extremism as the general population, according to a Pew Research Center survey.
In findings released Monday, Pew noted that 82 percent of Muslim American respondents said they were either "very" or "somewhat" concerned about global Islamic extremism, which was nearly the same as the general population at 83 percent.
Pew also found a nearly identical concern for domestic Islamic terrorism, with 71 percent of Muslims saying they are somewhat or very concerned compared to 70 percent of the general population.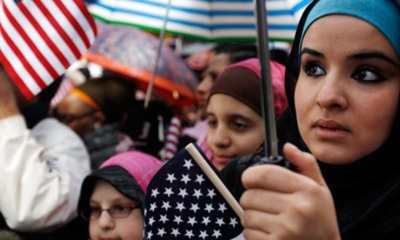 "Muslim American women are particularly worried about global extremism in the name of Islam," noted Pew.
"Nearly nine-in-10 U.S. Muslim women (89 percent) say they are at least somewhat concerned about it, up 16 points since 2011. A smaller share of U.S. Muslim men (75 percent) say they feel this way."
Pew did chart differences between the Muslim community and the general population on efforts to combat terrorism, like undercover sting operations.
"Four-in-1- U.S. Muslims (39 percent) say that when law enforcement officers have arrested Muslims on suspicion of plotting terrorist acts, they have mostly arrested 'violent people who posed a real threat.' But 30 percent say such arrests have mostly involved 'people who were tricked by law enforcement and did not pose a real threat,'" continued Pew.
"The general public is less divided on this question: 62 percent of U.S. adults say anti-terror arrests have mostly stopped real threats, while only 20 percent say authorities mostly have entrapped people who did not pose a real threat."
Pew's study comes at a time when the current administration has garnered controversy for its efforts to curb immigration from seven majority-Muslim countries over terrorism concerns.
Since taking office, President Donald Trump has issued executive orders aimed at temporarily barring refugees from six majority-Muslim nations that have a substantial presence of terrorist groups or have expressed support for Islamic extremism.
In late June, the United States Supreme Court allowed parts of President Trump's travel ban to take effect as the high court agreed to hear arguments on its constitutionality.
"The Supreme Court cleared the way ... for President Trump to prohibit the entry of some people into the United States from countries [the Obama administration deemed] dangerous, but the justices imposed strict limits on Mr. Trump's travel ban while they examine the scope of presidential power over the border," reported The New York Times in June.
"Mr. Trump quickly hailed the court's decision to hear arguments on the travel ban in October, saying ... that the justices' temporary lifting of some of the legal roadblocks to his ban was a 'clear victory' for national security."