Mother of 2 Dead After Ex-Member Shoots Pastor, Wife and 5 Others at Tennessee Church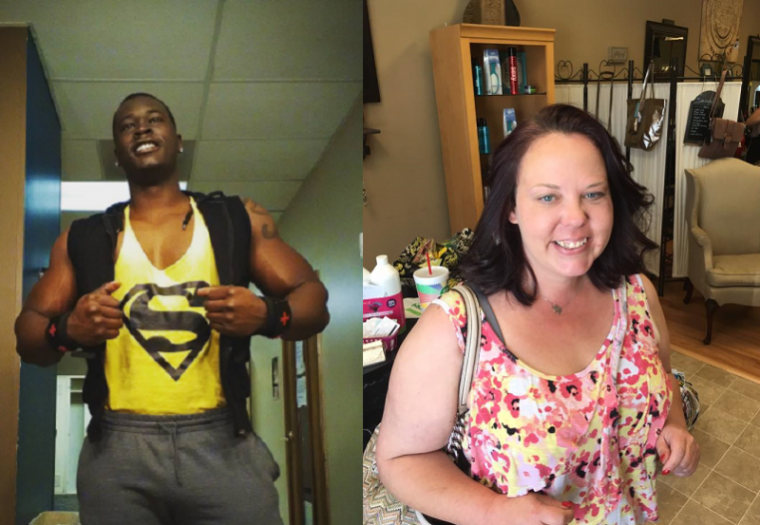 Members of the Burnette Chapel Church of Christ in Antioch, Tennessee, plan to grieve their dead and injured at a vigil outside the church Monday evening after a disgruntled former member shot eight persons, fatally wounding a married mother of two at the church on Sunday.
"We kindly ask that no one attempt to enter the building at this time," the church said in a post on Facebook Monday morning. "The prayer vigil tonight @ 7 PM will be held outside. We are beyond grateful for the enormous outpouring of love and compassion we have received from so many after the tragic event that took place yesterday."
The church's ex-member, Emanuel Kidega Samson, 25, who shot his former spiritual brothers and sisters promotes himself as an amateur bodybuilder on social media. On Instagram, the 6-foot, 210-pound man declares: "I aspire to inspire & lift while Uplifting."
On Sunday, however, after rattling off a series of cryptic messages on Facebook, Samson went to Burnette Chapel and unleashed an episode of terror that is now marked as the worst mass shooting in Nashville's history.
At 9:58 a.m., in his first public post on Facebook on the fateful morning, Samson posted several workout photos of himself with the caption "Unrestricted, paroxysm," referring to a sudden attack or violent expression of emotion.
He then followed that up 20 minutes later with another post, declaring: "You are more than what they told us."
At 10:22 a.m., he added: "Become the creator instead of what's created. Whatever you say, goes."
His last public post at 10:26 a.m. read: "Everything you've ever doubted or made to be believe as false, is real. & vice versa, B."
At 10:55 a.m., some 29 minutes later, Samson arrived at Burnette Chapel Church of Christ, the Metro Nashville Police Department told the Tennessean. He drove up to the church's parking lot in a blue SUV wearing a neoprene half face mask, News Channel 5 said.
A police affidavit said he was armed with a handgun and "fired upon the church building," his vehicle still running in the parking lot.
"Run, run, gunshots!" the church's pastor, David Spann, 60, screamed as the congregants hid under pews or in bathrooms, a witness told the Associated Press.
When Samson's rampage was over, Melanie Crow Smith, 39, of Smyrna, lay dead in the church's parking lot and Spann and his wife, Peggy, 65, were nursing wounds.
Also shot were William and Marlene Jenkins, 83 and 84, respectively, Linda Bush, 68, and Katherine Dickerson, 64, police told AP. None of their injuries are said to be life-threatening.
Samson's rampage only ended after 22-year-old churchgoer Robert "Caleb" Engle, who police have called a "hero," intervened. Police say Engle challenged Samson and a struggle ensued during which Engle was pistol whipped. Luckily for Engle, however, Samson's gun went off accidentally and hit him in the left chest. Even though he was hurt, Engle managed to run to his car for his gun in the parking lot and pointed it at Samson until police got to the church.
"I'm going to go home and cry. I was just really blessed that I was in the bathroom when it started," Mary Pitts, who was in a church bathroom when the shooting started, said later at the scene.
"I've been going to this church my whole life, since I was a small child. I would have never, ever thought something like this would have happened. I ask everyone to pray for the victims, family members of the victims, our church community. Please pray for healing. Also, please pray for the shooter, the shooter's family and friends. They are hurting as well," Engle said in a statement released on his behalf Monday.
"I pray that through all of this that people will come to know Christ and I ask our nation to reflect on Romans 8:31: 'If God is for us, who can be against us?'" 
He also said the real heroes in the shooting were the police, not him.
"I do not want to be labeled a hero. The real heroes are the police, first responders and medical staff and doctors who have helped me and everyone affected. My hope is for privacy for all involved," he further noted.
Before her death on Sunday morning, Smith quoted Stephen King's The Stand on her Facebook page: "No one can tell what goes on in between the person you were and the person you become. No one can chart that blue and lonely section of hell. There are no maps of the change. You just come out the other side. Or you don't."
Her children, Breanna, 19, and R. J. Smith, 12, told NewsChannel 5 their mother was loving and witty and said they are trying to cope with her death through prayer and love.
"I still pray, I'll still pray for the rest of my life, knowing that my mom is still with me and that she's here," R. J. said.
"It's been a really good experience with her and I hope she knows I love her. It's just really hard to speak too, it's something you never expect. I thought she'd live till she's 90 but things just don't go the way you expect it," he added.
The children explained that their mother had recently rekindled her love for God. Her daughter is also struggling to understand why Samson did what he did.
"There's no understanding, why he did it. Everybody is looking for why, why, why. There's no understanding evil, there's no understanding hate," she said.
The Christian Post reached out to Burnette Chapel for comment Monday but calls went unanswered.