Music Executive Mitchell Solarek Launches New Christian Record Label; Talks Moving on From Mary Mary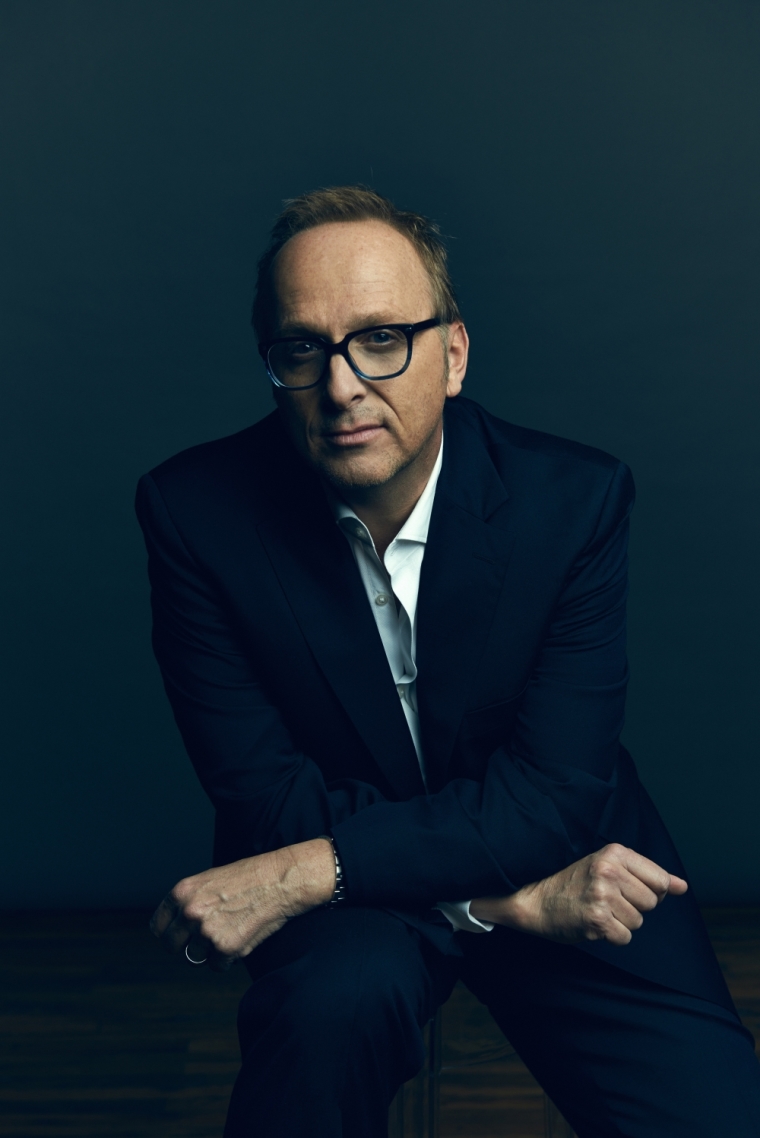 He discovered singer-songwriter Natalie Grant in church and helped create a highly rated television show for gospel music duo Mary Mary. Now, music manager Mitchell Solarek is taking things a step further with a brand new record label for Christian artists called Maxx Recordings.
Solarek founded the full service record label Maxx Recordings after over 10 years in the music industry as a manager with his Maximum Artist Group that has become home to award-winning artists like Grant, Donald Lawrence and Danny Gokey.
The music executive told The Christian Post he's not doing anything starkly different than what he has done with his management agency where he would "quarterback artists' careers." Maxx Recordings, he said, is focusing on developing young talent like the band 3for3, Kolby Koloff from the hit Lifetime docu-series "Preachers Daughters" and Riley Clemmons.
While Maximum Artist Group will continue to manage its current roster of artists who are happy with their record label situations, Maxx Recordings is providing fresh young talent with a platform for their music to be heard and distributed.
"We've tried to step in where we see a void and that is the development of new artists for this genre that we're providing music for. So most of the clients tend to be very young and that is the lane that we're traveling in at the moment," said Solarek of his new label. "We're trying to respond to what we think is a desperate need for positive music in our culture and have lyrics that are coming from a faith-based perspective without being necessarily preachy. So we wanted to be encouraging and positive on a lyrical level, but we want the music to sound like top 40 music."
And it seems radio is already responding to Solarek's new label. Maxx Recordings' debut act 3for3 celebrated their debut single "Halfway" being the most added single on Billboard Magazine's Christian HOT AC/CHR singles chart. With plans to release the three-person group's EP in July and new music by Koloff in the fall, Solarek believes his early success is a sign that God has given his new venture a stamp of approval.
"That was a huge accomplishment for a brand new artist and a brand new label to come out on top in their very first week. So hoping and praying that this is God's confirmation that we are doing exactly what we're supposed to do," said Solarek. "We believe here at MAXX that those artists need to have a home where they can be supported because we know the consumer is there. They just need champions to make sure that their music is taken to their consumers."
Some might be wary of the newer sounds shaping the landscape of Christian music that tend to be more mainstream, but Solarek insists that it's necessary to embrace all of the different sounds that music made for God encompasses.
"I think that there's a place for all of it. I think there's a place for more traditional and it's needed; I think there's a place for more church music and it's warranted and needed, but I think we've got to acknowledge that there's a place for a much more contemporary musical genre and it's also warranted and needed," he said. "So hopefully that's where we can add to the industry not try to take away from what's already here and become another avenue of support for these talented artists."
Since childhood, the foundation of Solarek's life has been his Christian faith. Although he feels blessed to work in an industry and help inspire people with the Christian artists he has worked with, the world witnessed him during one of the toughest spiritual periods of his life when he managed gospel music duo Mary Mary.
Television cameras rolled during the WE tv show "Mary Mary" where manager and executive producer Solarek exchanged heated words with group members, Erica and Tina Campbell, along with their family members. The gospel music duo fired Solarek on their reality show after years of him working with the group. Solarek later filed a lawsuit against them which TMZ first reported in 2013.
These days, Solarek still remains the executive producer of the "Mary Mary" television show, but has no other working relationship with the artists. Despite the rocky ending to their relationship, Solarek is in a place where he can reflect on what he calls the most challenging client relationship he has ever managed.
"Professionally, it broadened my understanding of the entertainment world in general. Spiritually, it was one of the most challenging periods of my life. I'm confident that I'm a better person because I experienced my time with them.. I'm beyond proud of the accomplishments and the work that was done at that time."
While he admits that the relationship was not all great, Solarek chooses to focus on the good times he had with his previous clients.
"Clearly, there was cameras on (and) it was very obvious that it wasn't all great. There was a lot of really challenging and sad times, but there were also really a lot of wonderful times and memories that I will forever have," he told CP. "I'm going to take those memories and hold onto those. The stuff that wasn't so positive I just have to let go and not focus on those things."
These days, Solarek is focusing on his multiple business ventures and is grateful for all of the support he has received from the fans who he might not always have time to respond to. The Christian executive wants to continue to support artists in not only fulfilling their dreams, but inspiring others.
"We've been very blessed. We've managed some wonderful artists and that's the place we come from," he said. "We want to be supportive in any way that we can so that they can continue doing what they are called to do."