Muslim Clerics Declare Transgender Marriage Legal Under Islamic Law in Pakistan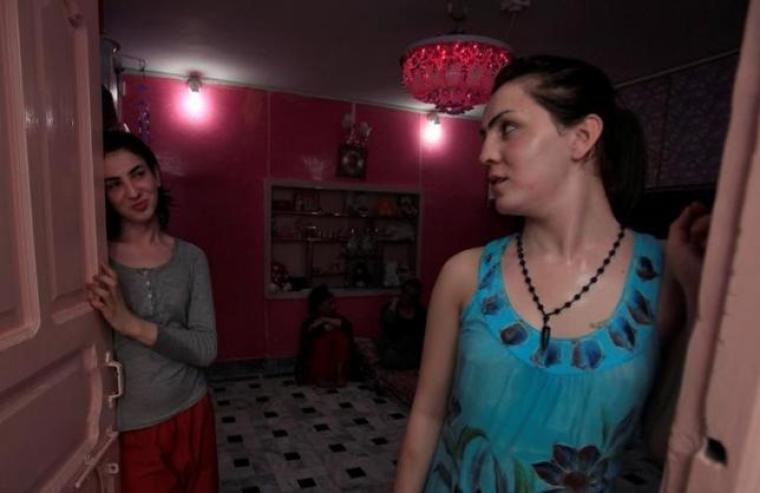 Fifty of the top Islamic clerics in Pakistan have issued a religious decree that gives transgender people the right to marry, and receive family inheritance and funeral rights, as long as individuals display "visible signs" that they belong to the gender they claim.
"It is permissible for a transgender person with male indications on his body to marry a transgender person with female indications on her body," said the religious document issued on Sunday, as reported by Reuters.
"Also, normal men and women can also marry such transgender people as have clear indications on their body."
Despite the agreement among Islamic clerics on the issue, however, gay marriage remains illegal under Pakistani law, meaning that a transgender person seeking to marry would have to legally obtain documentation proving they are of the opposite-sex of the person they want to be married to.
The Telegraph reports that the fatwa is seeking to end the mistreatment of transgender people in local communities, with Islamic leaders arguing that parents who seek to deprive their transgendered sons or daughters of inheritances are "inviting the wrath of God."
Qamar Naseem, a transgender community activist, praised the clerics for the decree.
"This is the first time in history that Muslim clerics have raised their voices in support of the rights of transgender persons," said Naseem. "But we have to go further for transgender people and the country needs to introduce legislation on it."
Another transgender activist by the name of Parveen called upon the government to introduce a third gender option on Pakistan's official national identity cards.
"I want to marry a male transgender, but to register a marriage I need a national identity card with mention of my gender, which is not available," she said. "I was kicked out from my family in my childhood. Now authorities are asking for my father's card number for my ID, but my family refuse to even see my face."
BBC News reports that the transgender community has faced deadly violence in Pakistan in the past couple of years, with local rights group Tans Action reporting that more than 45 transgender people have been killed in that time period. The group estimated that there are at least half-a-million transgender people in the South Asian country.
Despite the prohibition to marry, transgender people have seen some Supreme Court victories in recent times, such as the 2012 declaration that gave them equal rights with other citizens, including the right to inherit property and assets, along with the right to vote.
Minorities in Pakistan, including Christians, have continuously complained about not receiving enough protection from police.
Christian women in particular have been kidnapped and forced into Islamic marriages on a number of occasions, as Sardar Mushtaq Gill, a lawyer with Legal Evangelical Association Development in Pakistan, said back in April.
"In April in the area of Kasur alone, five Christian girls were kidnapped and converted to Islam and forced to marry their captors. These girls are denied the legal protection of individual rights," Gill said.