Muslim Prof. Resigns After Controversy Surrounding Suspended Christian Student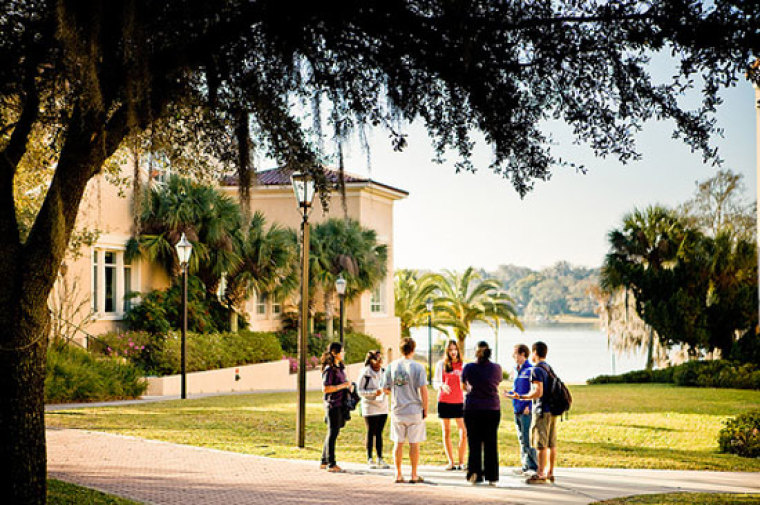 A Muslim professor at a Florida liberal arts college has resigned following a controversy involving a Christian student who claimed he was suspended for voicing disapproval with statements she made in class and a grade he received on a paper.
Rollins College President Grant Cornwell told the Orlando Sentinel that professor Areej Zufari has resigned from her position following the firestorm surrounding the situation involving her and student Marshall Polston, who was in her Middle East humanities class and suspended by the school earlier this semester.
"She resigned this semester because of the hateful threats and emails and phone messages she was getting," Cornwell said. "I think it's a terrible injustice, but I do respect her decision."
Although Polston and his lawyer have maintained that his suspension was a result of the fact that he disagreed with Zufari's theological claims in class and the fact that he wrote her a scathing email when he received a failing grade on an essay, Cornwell contended that Polston was actually suspended over comments he made on Facebook to another student, not anything to do with his situation with Zufari.
Cornwell explained that Polston was issued a summary suspension after the school received complaints about "mean-spirited" and "vulgar" comments posted on Facebook toward another student. Cornwell said that Polston was later reinstated after the school determined that his posts were not a threat.
A reinstatement letter was sent to Polston on March 30.
Polston's lawyer, Kenneth Lewis, refuted the president's claim in an interview with the Sentinel. He explained that the post was "a total joke" and argued that the dispute with the professor was the reason Polston was suspended.
Zufari had filed a lawsuit against Polston that sought protection against stalking. But Zufari filed a motion to dismiss the lawsuit in early April, days after Polston had been reinstated by the school.
Prior to Zufari's resignation, Cornwell said the the school had received thousands of calls, emails and letters from supporters of Polston. Polston's supporters also protested on campus and online for the school to #FireZufari.
According to the Sentinel, Zufari is still a full professor at Valencia College in Orlando. Cornwell said it is too early to speculate if Zufari will return next fall.
"This has been traumatic for her," Cornwell said.
Cornwell added that as part of the school's investigation, it talked with other students in the class who have refuted some of Polston's claims. The investigators also reviewed the essay that caused Polston, who claims to be a straight-A student, to send an email to Zufari calling her incompetent and the worst professor he has ever met. According to Cornwell, the investigators decided that the failing grade Polston received was appropriate.
"You knew from the outset that Rollins would never, ever, take disciplinary action against a student for disagreeing with a professor over textual interpretation or ideas," Cornwell said in a letter to students published by the school newspaper. "You live the practice of academic freedom every day in your studies, and you know that Rollins invites diversity of thought and the respectful contest of ideas as core tenants (sic) of our mission."