Muslim Woman Brings Christmas to 50 Christian Widows in Nigeria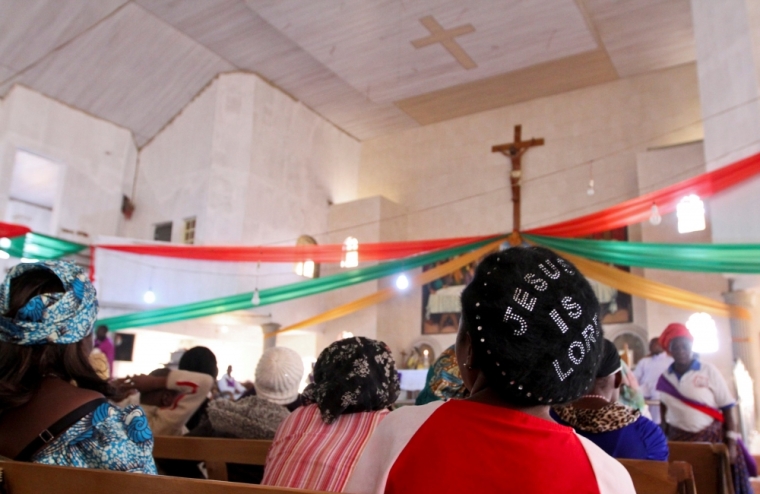 A Muslim woman in Nigeria has donated food to 50 Christian widows and their families to help them celebrate the Christmas season.
The Nigerian news outlet Pulse reports that Hajiya Ramatu Tijjani, who is known locally as a Muslim peace ambassador, donated bags of rice and other food staples to at least 50 widowed women at the Christ Evangelical Church Ministry in the town of Sabon Tasha in the Kaduna state.
According to Pulse, Tijjani's food donation was part of her larger effort to create a peaceful coexistence between the different faith groups in the area. Her donation is also an attempt to limit the hardships that the widows face this time of year.
Tijjani is now calling on her Muslim brothers and sisters to follow in her generous footsteps by giving to Christians in need, adding that Muslims need to take the opportunity of the holiday season to show goodwill toward the Christian community in Kaduna.
As Open Doors USA currently ranks Nigeria as the 22nd worst country in the world when it comes to the persecution of Christians, Christian communities in Nigeria have faced numerous deadly attacks from Islamic extremist groups like Boko Haram and from Muslim Fulani herdsman.
Most recently in Kaduna state, at least 40 Christians were murdered by Fulani herdsman in an attack in mid-October. The heinous attack on the Christian community came just three weeks after eight other Christians were slain in Kaduna by Fulani herdsman.
Tijjani's donation comes after Yahanna Buru, the pastor at the Christ Evangelical Church Ministry, has for the past few years distributed food and beverages to internally displaced people, prisoners and the poor during the Muslim holy month of Ramadan.
As Buru has cooked meals for Muslim widows and orphans celebrating the end of Ramadan, Tijjani explained that it was his generosity toward people of the Muslim faith that inspired her to help Christians during the Christmas season.
In giving thanks to Tijjani for her donation, Pulse reports that Buru prayed for God to bless and reward her for her kind gesture.
Tijjani's food donation is not the first act of generosity that she has made toward the Christian community in Kaduna.
In February, Tijjani and a group of Muslim women donated Bibles written in the African language of Hausa to Christian leaders in the Kaduna state in celebration of Interfaith Harmony Week.
The women donated the Bibles after having attended a worship service at Christ Evangelical Church Ministry.
"I attended the church service and give my own donation like every Christian just to encourage religious understanding and tolerance between Christians and Muslims for peaceful coexistence in the country and the world at large," Tijjani told Pulse at the time.
Tijjani is also calling on the Nigerian government to create institutions that will be responsible for coming up with solutions to Nigeria's interfaith conflicts. Such institutions would also help promote religious tolerance in the nation.