Five Nigerian Men Set Free After Killing Christian Woman for 'Blasphemy'
Christian Persecution Groups Condemn Injustice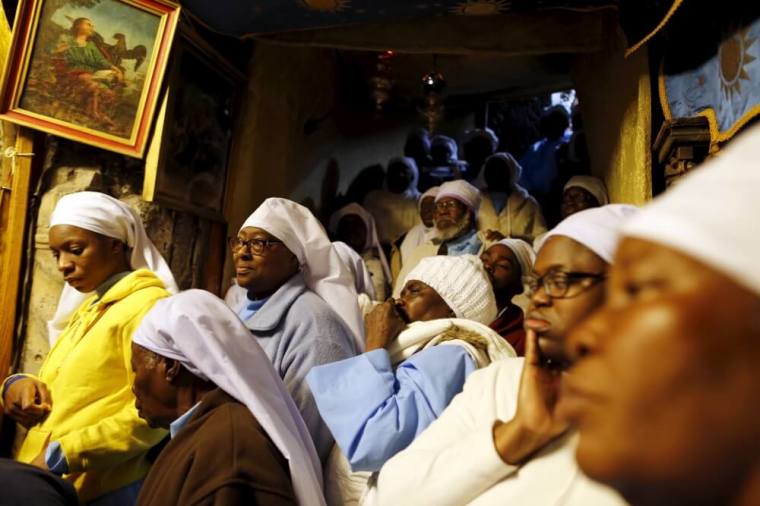 Five Nigerian men suspected of lynching an elderly Christian woman accused of blasphemy were acquitted of all charges and set free by the Kano State Magistrate Court on Thursday, a decision which is being condemned by persecution watchdog groups as a miscarriage of justice.
Bridget Patience Agbahime, a 74-year-old Christian street vendor, was beaten to death on June 2 by an angry mob of young Muslim men who accused her of insulting the Islamic prophet Muhammad, according to Fides News Agency.
Agbahime was killed despite denying that she made such an insult, and despite testimonies by witnesses who said she was a person respectful of others.
The five suspects that were arrested at the time in connection with her murder were cleared of the charges on Nov. 3, which sparked condemnation by groups such as International Christian Concern.
"The sad reality of persecution is that there may never be justice served for those who persecuted them; not on this Earth anyway. The five people who were involved in the lynching of a pastor's wife in Kano, Nigeria, have been released," ICC wrote.
"Deliberate or not, this is a scary message by the judicial system to Christians that they will have no protection against an extremest mob that may execute them. And a dangerously encouraging message to Islam extremists who may choose violence to display their hatred against Christians."
Christians have suffered heavily at the hands of Islamic extremists in Nigeria. In Niger back in May, another Christian was murdered after being accused of blasphemy which sparked an outcry from some of the top Islamic organizations in the country.
"These terrible incidents are to be condemned and are to be seen as criminal acts, perpetrated by criminals," said the Sultan of Sokoto, Muhammadu Sa'ad Abubakar.
Christians have also been attacked by radical groups such as Boko Haram and Fulani herdsmen, with The Christian Association of Nigerian-Americans warning in July that the number of believers killed in 2016 had already equaled the total number killed in 2015, and that number continues to rise to well above 384.
"Whatever the federal government is doing, if anything, is either too slow or insignificant compared with the reoccurrence of the killings; the federal government needs to step up and take bold actions to give members of the Christian community in the country a sense of security and belonging," Pastor Ade Oyesile, executive director of CANAN, said at the time.
"We must all work hard to avoid these sectarian killings which in our very eyes have made countries embroiled in it to become failed nations. That should not be our portion in Jesus Christ name."