Some Muslims Seeing Jesus in Dreams, Missionary Claims as 2 Million Convene for Hajj Pilgrimage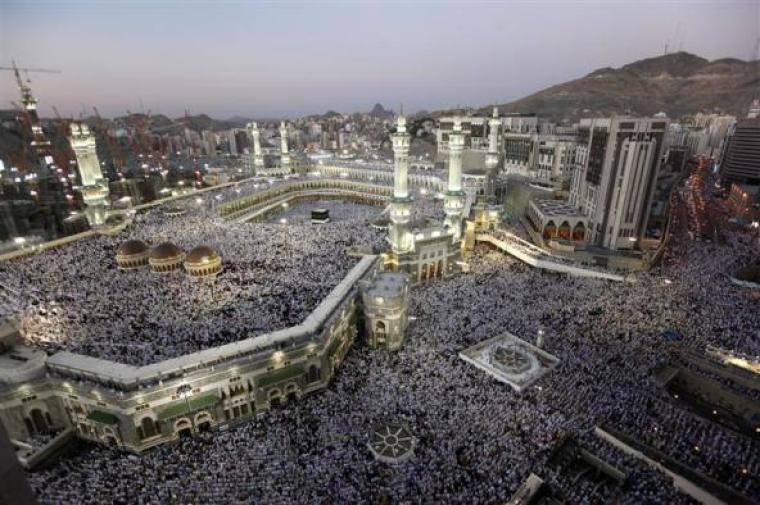 Two million Muslims convened on Sunday for the start of the Hajj, the annual pilgrimage to Mecca, and some of them are seeing Jesus in dreams, a missionary has claimed.
Perry LaHaie of Frontiers USA pointed out that the Hajj takes place over five days, with millions of believers circling the Kaaba, a black cube believed to be the house of Allah.
LaHaie said in a Friday article in Mission Network News that he has been told numerous stories of "God using the Hajj to reveal to Muslims the truth of the Bible and Jesus Christ," specifically through dreams.
"Adila keeps having dreams of Jesus and she tells her Imam about it. He tells her that Allah is favoring her and that she should go on the Hajj. Her family pools the money together [and] she goes to Mecca," LaHaie said of the story of one woman named Adila.
"The first time she is walking around the Kaaba stone, she sees Jesus on the rock — the Kaaba stone — and he looks at her. It's a vision in the middle of the day. He says to her, 'Read the book [the Bible]. I love you. I died for you. Read the book.' And Adila did and now she is following Jesus!"
LaHaie also shared the story of Ali and Zehra from Turkey. The husband, Ali, was an alcoholic who beat his wife in front of their children. He saw his mistakes and decided to seek Allah's help on the Hajj.
"He hoped he would become a devout Muslim. He didn't want to hurt his family. His first night in Mecca, Jesus appeared to him in a dream saying, 'You belong to me.' When he woke up, he heard [Jesus'] voice again: 'You belong to me."" the missionary revealed.
"He went back to his wife and children with tears and just sobbing, he begged their forgiveness. It was a start. But his transformation over time inspired his family to follow Jesus. Now Ali and Zehra are pastoring a church."
The Saudi Center for International Communication meanwhile revealed that Muslim pilgrims from every corner of the world gathered at Mecca on Sunday.
"Saudi authorities officially have said that the total number of pilgrims performing Hajj this year has now surpassed two million, the majority of them from outside the Kingdom," a press release stated.
"Officials said that the final numbers may increase with the arrival of more pilgrims in the next couple of days. The biggest contingents are from Egypt, India, Pakistan, Bangladesh, Sudan and Jordan."
As one of the five pillars of Islam, all Muslims who are physically and financially able to make the pilgrimage are required to do so at least once in their lives.
Muslims who decide to convert to Christianity must live their life in secret in Saudi Arabia, watchdog groups such as Open Doors USA have said, however. The group ranks Saudi Arabia as the 12th-worst nation on its World Watch List when it comes to Christian persecution.
The group has warned that Christian women are particularly vulnerable, with Saudi law allowing a husband to beat, divorce, or even kill his wife if he discovers her new-found faith.