Baptist Theologian on Whether God Speaks to People Through Dreams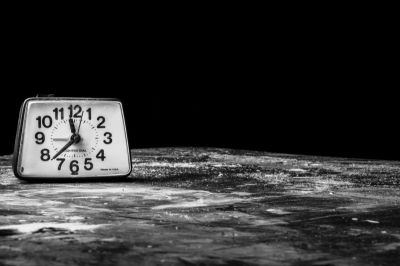 A prominent Baptist theologian has offered advice on how Christians can discern if God is speaking to them in dreams.
Roger E. Olson, professor of Christian Theology of Ethics at George W. Truett Theological Seminary at Baylor University in Waco, Texas, shared a past personal experience in which he said God spoke to him and encouraged him to expose an influential pastor who was living a double-life.
Olson said he has encountered many stories of people saying God spoke to them in dreams over his years of teaching Christian theology at four universities, and has spoken with African church leaders who attest that millions of believers around the world have had such experiences.
"Apparently, from what I am told, this phenomenon is almost universally believed as real and even normal by Christians in Africa," he wrote on his blog recently.
"The influential African Christian leader, the leader of thousands of churches even outside of Africa, throughout the world, strongly affirmed his belief in the reality of this form of continuing personal revelation — while emphasizing that it can be a source of confusion and needs pastoral care and discernment," he added, without naming the leader.
Olson noted that the Bible supports many instances of God speaking to people through dreams, and revealed one instance when he experienced this firsthand.
"At a certain point in my life I was wrestling with whether to reveal something I knew about a very influential pastor. So far as I knew, I was the only person who knew the secret. He had successfully kept it from his family, his church, his friends, and his denomination," the theologian explained, without naming the pastor.
"He was living a double life, including a secret life that was extremely dangerous — not only to him but also to his family and his church. I knew that if I revealed what I knew he would probably not only be de-frocked (his ministerial credentials and status revoked) and fired from his ministry, but he very well might go to prison," Olson continued.
"And his family would be very seriously damaged. I actually had a piece of proof of his secret immoral and criminal life that I knew, if I showed it to anyone with authority, would substantiate everything else I knew which was very much."
Olson said he was warned by a Christian counselor that revealing the information could cause him and many others involved great difficulties, and so he had to wrestle with what to do.
Two things convinced him to move forward with exposing the pastor.
On one Sunday morning, a Bible fell from the rack in front of him in church, and his eyes fell on 1 Timothy 5:22, which reads: "Do not participate in another man's sins."
The other was a vivid dream that Olson said he still remembers to this day.
"In the dream, the details of which I still remember to this day, I was in a barn, looking down at a set of puppies in a stall and in the hay. They were drinking their mother's milk. It was a cute scene; everything was fine. Then I heard a growl and I looked up and saw a wolf stalking the path between the stalls of the barn toward me and the pups," Olson said.
"At my feet lay a large wooden club. I knew that I could either run or pick up the club and beat off the wolf, possibly suffering injury in the process. I felt a strong impulse to run but also an impulse to protect the pups. The wolf clearly intended to attack and eat them."
When the dream ended, he woke with the conviction that God wanted him to fight the "wolf" and protect the innocents. He followed that path, and eventually the pastor ended up in prison.
He insisted that God does speak to people through dreams, but that it's possible for people to be mistaken as well.
"Have you had a dream you believe was a means of divine communication to you? Take it to your spiritual director(s) — whoever he, she or they are. Consult a Christian counselor; talk it over with someone with strong faith in the Bible as God's revelation to us and who is spiritually stable and balanced. Seek other evidence to support whatever it is that you believe God was saying to you through the dream," he advised.
He also said that it's important not to follow a dream that "leads you away from the truth of what God has already revealed in His written, inspired Word."
"Do not act on a dream insofar as that would cause you to do something immoral or unethical. Begin by suspecting that your dream might just be the result of something spoiled that you ate," he advised.
"Then ask yourself (and your spiritual mentors and leaders) whether the dream makes sense — from within a fundamentally Christian worldview that is Christ-centered."
Believers around the world, including many who've left Islam to follow Jesus Christ despite facing persecution, have attested on numerous occasions that visions and dreams of God have guided them.
"Most Muslims come to the Lord through visions and dreams, not through evangelists," one Christian identified as Ismail told persecution watchdog group Open Doors USA last year.
"I saw a white face and heard a voice: 'Follow Me.' Nothing more. But it was enough. I made the decision to follow Him," Ismail recalled of the short dream that led him to follow Jesus despite the hostility he faced in the Palestinian village he lived in.