Nadya 'Octomom' Suleman Suspected of Welfare Fraud After $520 Haircut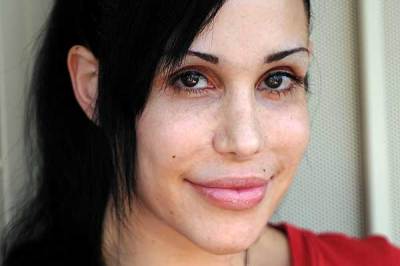 Nadya "Octomom" Suleman is suspected of committing welfare fraud after it was revealed that she paid $520 for hair care services around the same time that she applied for welfare.
The mother of 14 wrote a check for $520 on April 18 to her hair stylist, Stephanie, for a Brazilian blowout- a chemical straightening procedure popular among Hollywood celebrities- and two hair cuts. Yet, she insists she is broke, according to TMZ.
In addition to the extravagant hair styling, Suleman, who receives $2,000 a month in public assistance, also paid $80 for top-of-the-line hair products despite allegedly forcing her children to live in unsanitary conditions.
The 36-year-old received a visit from law enforcement and three representatives from the Orange County Department of Children and Family Services at her La Habra, Calif. home on Tuesday night after Stephanie filed a child neglect complaint.
Stephanie alleges that despite having enough money for beauty services, there are problems with the plumbing in Suleman's home that she refuses to fix for $150 because it is reportedly too expensive.
The problem, Stephanie claims, is that there is only one working toilet in the house, which has led to the children being forced to use portable training toilets which Suleman has placed in their bedrooms and in the backyard.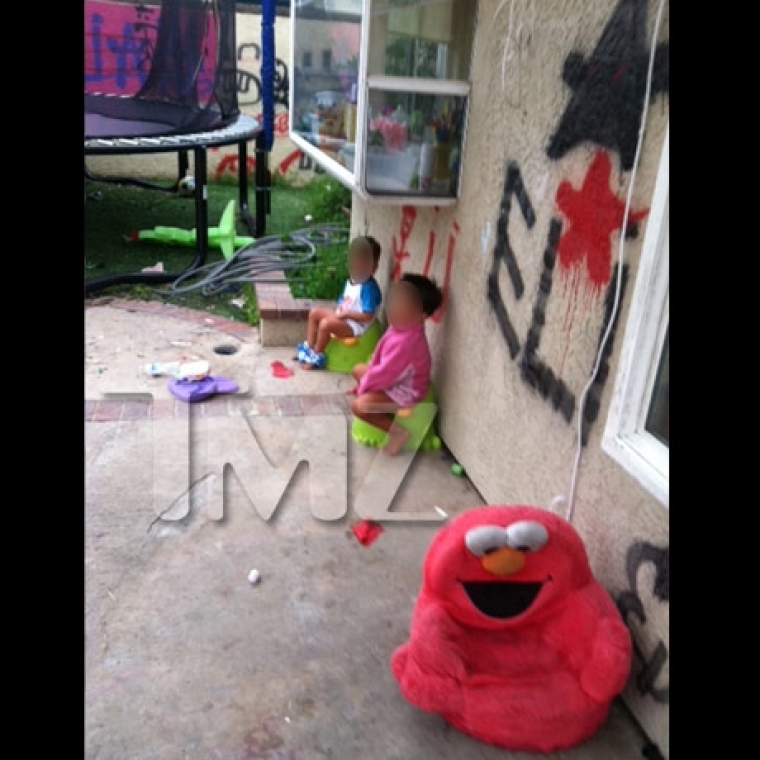 Also noted in the complaint, Suleman is accused of previously locking her children up in a bedroom at her home while she tended to personal matters.
In a photo posted on TMZ.com, Suleman is seen posing to show off her hair for a photograph alongside a chair which Stephanie claims was deliberately jammed under a door handle to prevent her children from leaving a bedroom while she was busy receiving hair care.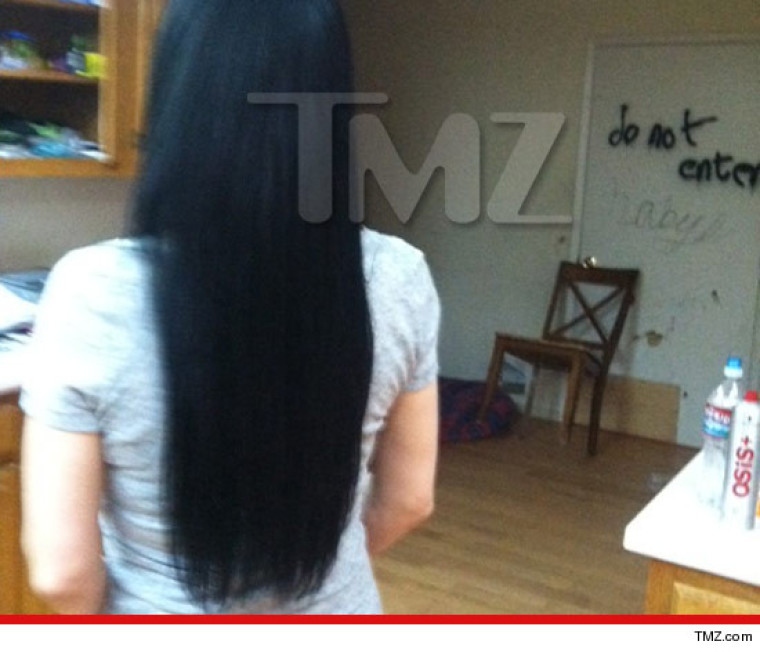 Stephanie also alleges that Suleman's children appear to be malnourished and look unbathed and unkempt.
Law enforcement officials have confirmed that the child neglect investigation is still open and ongoing.