NARAL Attacks Marco Rubio for Wanting to Save the Lives of Zika Babies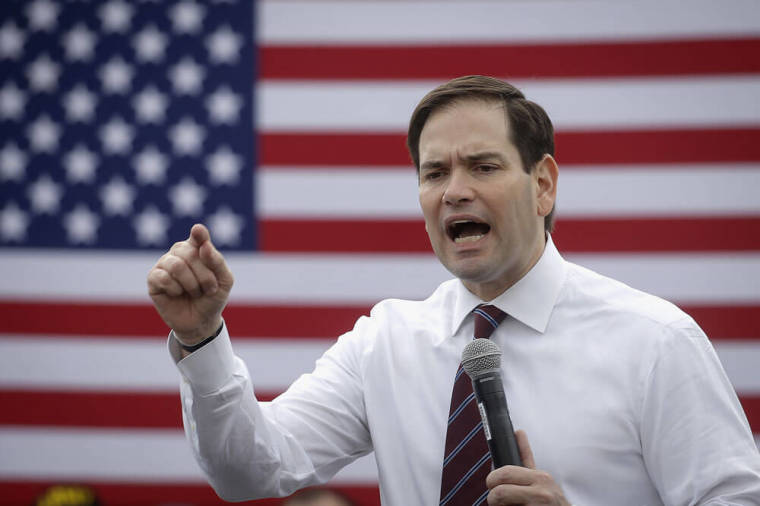 Update Appended
Florida Senator Marco Rubio is facing attacks from a major pro-choice group over his stance opposing abortion for women who have been infected with the Zika virus.
Politico reported that NARAL Pro-Choice America has launched a $175,000 TV ad in Orlando and West Palm Beach targeting the incumbent Senator this week, accusing him of "putting his agenda ahead of the health and safety of women and families."
Rubio said in an interview in August that while it is a difficult decision to make, he is going to err on the side of life.
"I understand a lot of people disagree with my view — but I believe that all human life is worthy of protection of our laws. And when you present it in the context of Zika or any prenatal condition, it's a difficult question and a hard one," Rubio said at the time.
"But if I'm going to err, I'm going to err on the side of life."
Several cases of Zika, which causes birth defects in babies, have been reported in Florida over the summer, after the mosquito-transmitted virus started in Brazil and spread throughout Latin America.
The Associated Press noted on Tuesday that Senate Democrats voted to block a $1.1 billion Zika funding package and an accompanying Veterans Administration spending bill, which Republicans like Rubio are in favor of, due to the bill's funding restrictions to abortion and women's services-provider Planned Parenthood.
On Tuesday, Rubio backed a path that would provide funds to combat Zika without the cuts to Planned Parenthood.
After a Zika funding bill failed to pass a third time, Rubio told The Hill, "The easiest way to get this paid for is to make it part of whatever we use to keep the government open for the rest of the year."
Senate Majority Leader Mitch McConnell, R-Ky, blasted Senate Democrats for favoring Planned Parenthood over Zika-fighting funds.
"It's hard to explain why — despite their own calls for funding — Senate Democrats decided to block a bill that could help keep pregnant women and babies safer from Zika," he said.
"It's also hard to explain why — despite the array of terror attacks we've seen across the world — Senate Democrats decided to block a bill that could help keep the American people safer from threats."
Rubio, a Roman Catholic, has stood by the position of major Christian leaders, such as Vatican head Pope Francis, who have also said that abortion should not be practiced, even in the case of Zika.
Francis said back in February that the use use of contraception may be justified in countries combating the virus, but said that abortion remains an "absolute evil" and should not be used.
"Avoiding pregnancy isn't an absolute evil, and in certain cases such as this one, as in that one I mentioned of Blessed Paul VI, it was clear," the pope said at the time, referring to Pope Paul VI's statement in 1960 that allowed nuns in the Congo to use contraception, because of the high risk of suffering rape.
"I would also ask doctors to do their utmost to find vaccines against these mosquitoes that carry this disease. This needs to be worked on."
Francis added, however, that abortion is "never the lesser evil, it's a crime."
"It's to discard one to save another one. It's what Mafia does; it's a crime, an absolute evil," he added.
The World Health Organization has meanwhile broadened its sex guidelines on Zika, urging both men and women who have been in Zika-affected areas to use safe sex practices for at least six months.
WHO pointed to studies that show that sex may pass along Zika more often than anyone thought, and urged residents in affected areas to be careful.
Update: September 7, 2016.
On September 7, 2016, this article was updated to note that Rubio backed a plan to provide funding to combat the Zika virus in legislation that would not also cut funds for Planned Parenthood.