Franklin Graham Blasts NARAL for Launching Ice Cream Flavor to Promote Abortion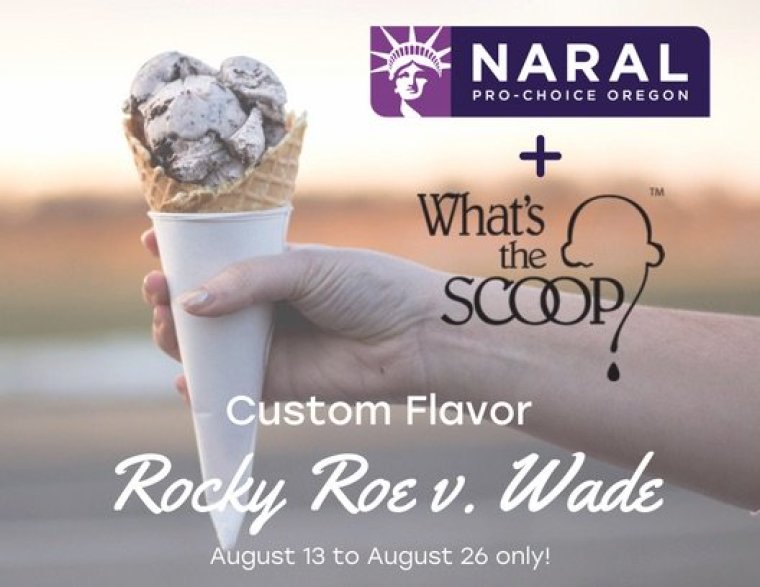 A chapter of one of America's leading abortion advocacy groups has helped to create a new abortion-themed ice cream flavor as a sign of opposition to Brett Kavanaugh's nomination to the U.S. Supreme Court.
As Kavanaugh and the U.S. Senate are set to take part in confirmation hearings starting on Sept. 4, NARAL Pro-Choice Oregon has teamed up with the Portland-based ice cream parlor What's the Scoop? to create the flavor "Rocky Roe v. Wade." The flavor will be part of a fundraising effort to benefit the organization.
The new flavor, a play between popular "rocky road" ice cream flavor and the 1973 landmark Supreme Court decision that legalized abortion nationwide, was made available to purchase for $9.95 per pint beginning last Monday.
As half of the proceeds will benefit NARAL Pro-Choice Oregon, other flavors offered during the promotion include Brown Butter Almond Brittle, vegan Chocolate Sorbet and Honey Vanilla. The promotion will last through next Sunday.
"Order yours now & help defend reproductive freedom!" a tweet from the organization states.
News of the abortion-inspired ice cream flavor drew the ire of many pro-life advocates and Christian leaders.
Franklin Graham, son of the late evangelist Billy Graham and president of the Billy Graham Evangelistic Association, took to Facebook Tuesday to call NARAL Pro-Choice Oregon "frantic."
"That's disgusting to trivialize this life and death issue. They are tweeting all kinds of hashtags like #StopKavanaugh, #SaveRoe, #ThisIsNotaDrill and sharing the message for their supporters to 'Fight like hell' to keep abortion legal," Graham wrote. "These activists want everyone to believe abortion is a choice or a woman's right — even something to celebrate. But it's not. Abortion is murdering a child in its mother's womb. The Bible says, 'Woe to those who call evil good and good evil ...'"
Catherine Glenn Foster, president and CEO of Americans United for Life, said in a statement that the new ice cream flavor is a "new low" that is "both desperate and offensive."
Foster argues that Democrats and abortion advocates are "realizing that they won't be able to stop Kavanaugh." She added that "stunts like this only further shows their losing hand."
"What's the Scoop? and NARAL should be ashamed of themselves," a press release from Americans United for Life states.
In an interview with Fox News, Foster said that the abortion group is displaying "twisted humor" that is only diminishing the "lived experiences of millions of women and may be why so many Americans are waking up to the reality of abortion."
"And it distorts the joyful and childlike qualities of ice cream and tries to corrupt a delicious frozen treat into a perverse political statement," Foster stressed.
NARAL Pro-Choice Oregon's ice cream fundraiser is just one of a number of campaigns launched by abortion advocacy groups in the wake of President Donald Trump's nomination of Kavanaugh to replace retiring Justice Anthony Kennedy.
The nation's largest abortion provider, Planned Parenthood, responded to the Kavanaugh nomination by launching an F-bomb infested ad campaign calling for the Senate to "protect our right to safely f*** whoever the f*** we want."
The organization received much backlash to the 45-second ad and later removed it from the internet. The URL for the "Freedom to F***" campaign now directs people to a campaign calling on senators to reject Kavanaugh's nomination.
On Aug. 26, abortion advocates will hold rallies across the country to demand that the Senate reject Kavanaugh's nomination, claiming that he has "extremist, ultra-conservative legal views."
"Kavanaugh would rule against reproductive freedom, health care, the environment, voting rights, workers' rights, LGBTQ rights, and immigrant rights for generations," a website advertising the rallies argues.