NASA Scientist Shoots Down Nibiru, Planet X Theory That World Is Ending Soon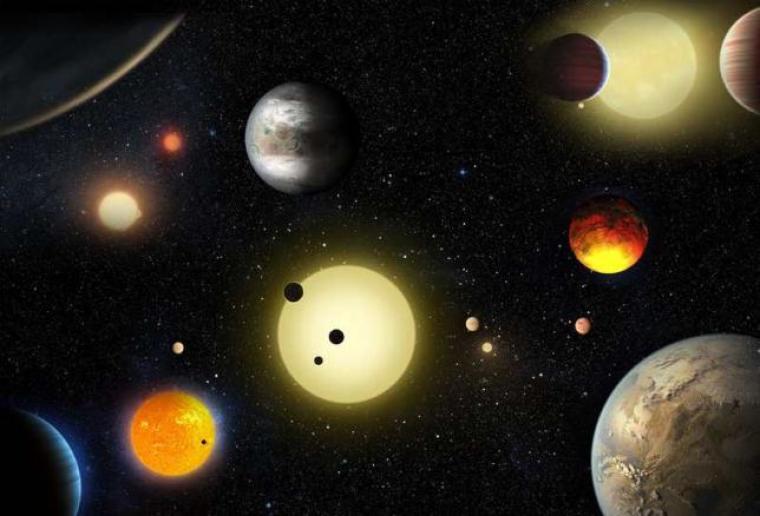 A NASA scientist took aim at continuing internet theories about Nibiru, or Planet X, a supposedly hidden planet in the solar system that could destroy the Earth, and said that such predictions do not hold to logic.
"You're asking me for a logical explanation of a totally illogical idea," said David Morrison, Senior Scientist of the new Solar System Exploration Research Virtual Institute, during a SETI Institute podcast interview last week.
"There is no such planet, there never has been, and presumably there never will be — but it keeps popping up over and over."
Scientists have continued to debunk the theory, which stems from ancient Sumerian legends of a planet with a comet-like orbit that comes into the Earth's area of the solar system every 3,600 years.
It was first mentioned in a book called The 12th Planet, written in 1976 by Zechariah Sitchin, and has been associated with various other end of the world theories, such as the Mayan calendar doomsday predictions back in 2012.
Fears over Planet X refuse to go away, however, with postings on the internet suggesting that the "hidden planet" was about to collide with the Earth in September, then in October, and then as recently as Sunday.
Morrison has said in the past that he has been bombarded by questions from people over the possibility of Nibiru, with some people telling him they are afraid they are going to die, and others even accusing him of putting their family at risk over lying.
"I got a phone call the other day," Morrison said in the podcast. "The world was supposed to end Saturday. The man asked, 'Should I ... work on Saturday, or stay home with my family?'"
Morrison pointed out that he has explained on a number of occasions that there is no evidence whatsoever to suggest that there is a hidden planet in the solar system and that it poses a threat to Earth, however.
In a 2008 article for The Committee for Skeptical Inquiry, he pointed out that as many as nine out of 10 of the "most popular" questions and answers on the "Ask an Astrobiologist" section on NASA are about Nibiru.
"This experience is baffling on several fronts. While I hope that many people who read my replies are pleased to learn that the world is not about to end, I am surprised at so many angry responses. These come from people who seem to want the world to end in 2012, who are upset to be told that this catastrophe will not happen," he wrote at the time.
Conspiracy theorists, such as author Rabbi Matityahu Glazerson, have continued suggesting that Nibiru could be a prophetical precursor to the apocalypse, however.
"This is a message to the entire world. Nibiru is to warn the world to repent. Not only Israel but also the world has to repent," Glazerson recently stated.